An idea for interior decor is using posters and prints on the walls. More and more often in apartments styled in Scandinavian design, you can find designer posters on various themes. Sometimes you come across living rooms where all the walls from floor to ceiling are adorned with such images.
It's a fascinating and versatile solution that suits any taste and budget. You can download photos from Pinterest (a social media platform with images on various topics) and print them out. Alternatively, you can purchase collectible and rare posters from specialized websites. Some even opt for vintage pieces. For instance, my acquaintances bought a 1980 cover of The New Yorker magazine (the year of their wedding) and framed it on the wall as a memory of an important event.
I'll show you 10 stylish and unconventional examples of how people use posters in the design of their apartments and houses.
What do you think about this idea? Do you like it? Or does it seem like too much? Do you have any such posters in your homes?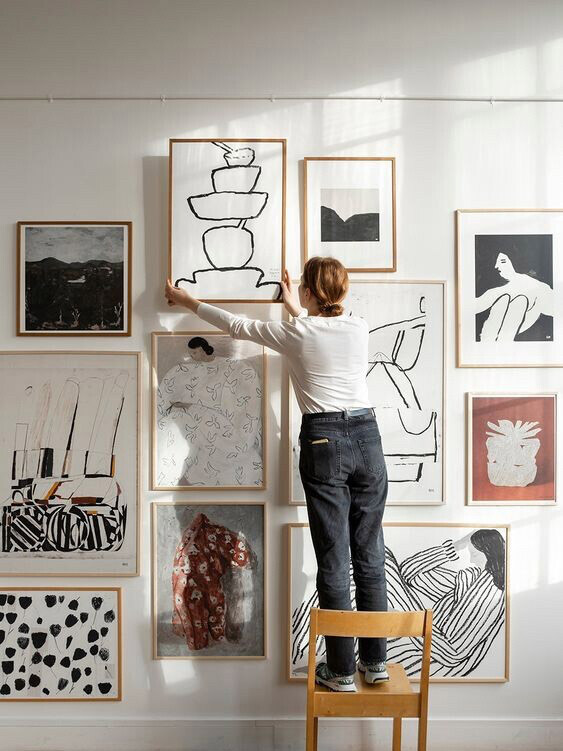 Hello! I'm Mary.
I'm sharing stories about homes and apartments that inspire.
In my blog, I aim to connect with people who have a passion for Scandinavian interior design. I'd be delighted if you become one of my readers!