In a growing shift, people are increasingly trading in bulky and expensive kitchen sets for simple open shelving. These shelves serve not only as storage but also as a canvas to display beautiful tableware, sauces, and spices. The larger kitchen equipment like pots and pans can find a home tucked away in floor-standing cabinets.
Open shelving can take on various forms and styles. Today, I'll share ten examples of how they seamlessly blend into interior design. Some may express concerns about dust settling on the exposed tableware, but experience shows that regular use of these dishes keeps dust at bay.
One of the benefits of open kitchen storage is the opportunity it provides to showcase style through unique tableware. Ceramic mugs acquired directly from artisans, vintage utensils—the options are boundless. In my own kitchen, while vintage items are absent, you'll find an array of distinctive mugs and glasses. I typically source them from talented artisans who craft ceramics. A mug with a heart at the base for my husband. A glass with the words "Words Matter" for myself. I derive immense pleasure from looking at this tableware, so I never feel the need to tuck it away in cabinets.
How do you feel about open shelving in the kitchen? Are you for or against it? Perhaps you've embraced open storage in your own kitchen? Share your thoughts!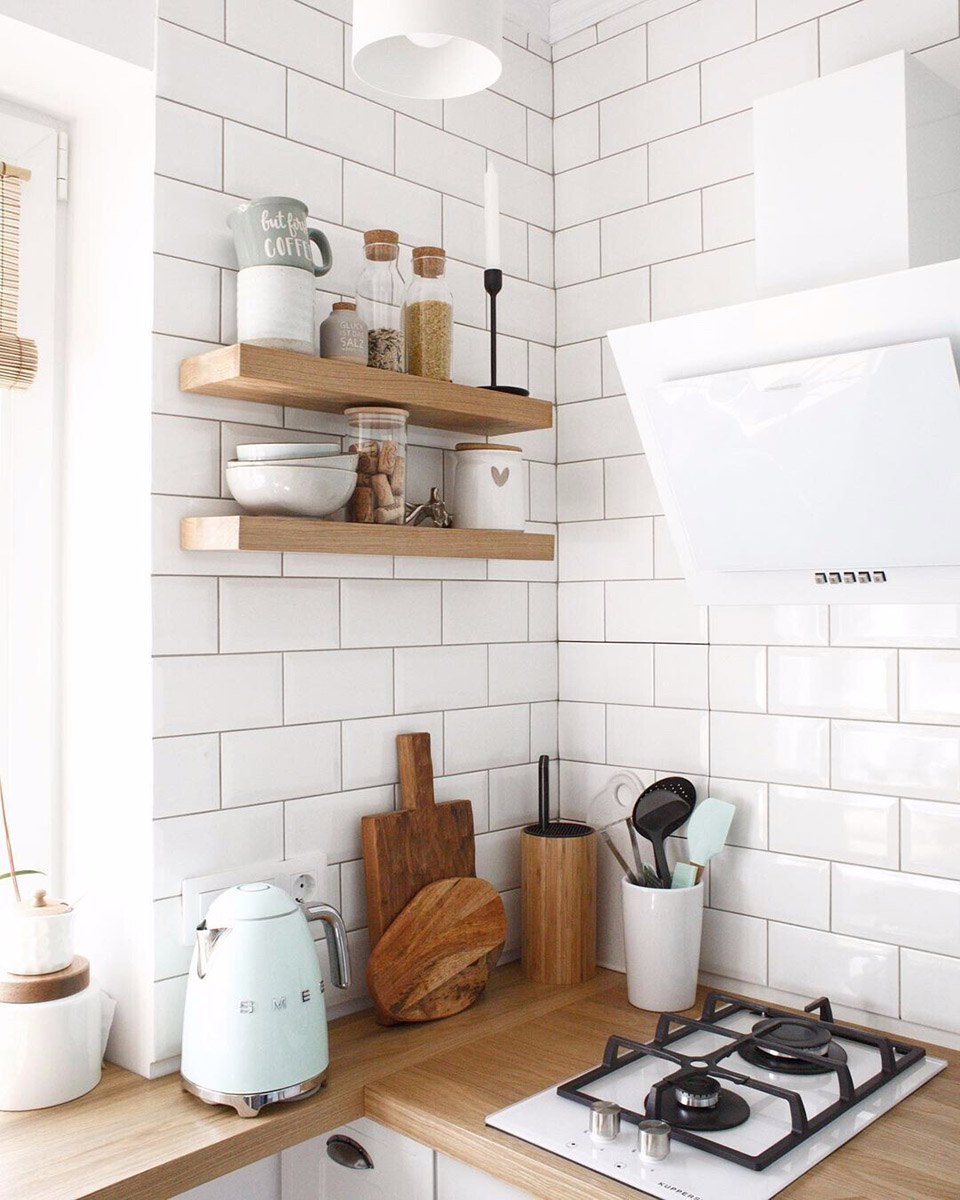 Hello! I'm Mary.
I'm sharing stories about homes and apartments that inspire.
In my blog, I aim to connect with people who have a passion for Scandinavian interior design. I'd be delighted if you become one of my readers!