This apartment has a couple of unique features. Firstly, there's no separate bedroom; instead, the sleeping area is integrated into the living room. It might seem unusual, but as they say, tastes vary.
Secondly, the kitchen boasts a non-standard layout, allowing the owner to fit a spacious dining table into the limited space. Among other unique interior elements, the décor features a soft sage-green color scheme, and instead of the usual laminate or tiles, rustic-style wooden planks adorn the floors.
The apartment is refreshingly simple, offering a glimpse into the everyday life of ordinary Swedes.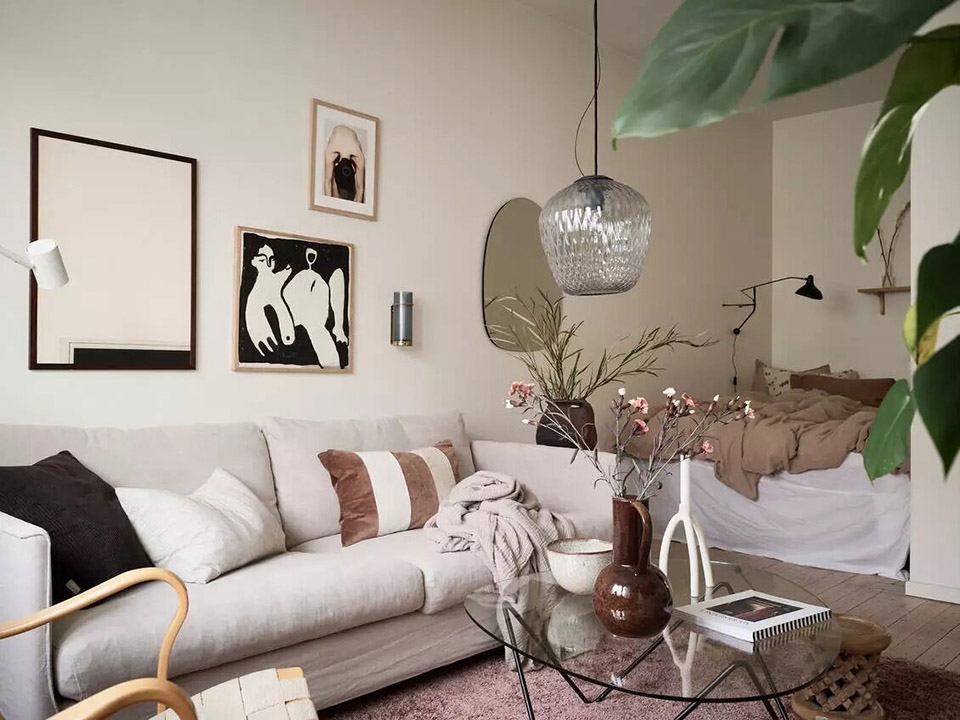 Let's start with the living room. It's a layout you often come across in Swedish apartments, with an inconvenient alcove in the wall. In this case, this space serves as a sort of bedroom. It's a debatable choice, but overall, it's a good solution, sparing the need to sleep on the sofa or create room dividers.
---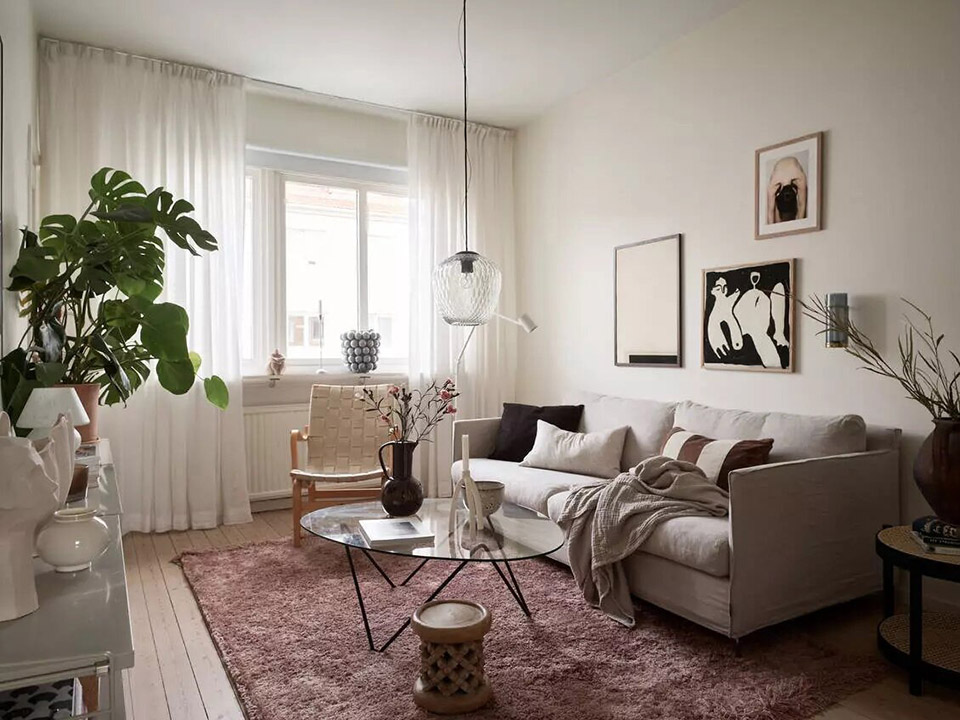 The interior might not be extraordinary, but it exudes that warm and cozy Scandinavian vibe. When furnishing the living room, the owner has incorporated all the fundamental ideas: various textiles and cushions on the sofa, candles on the table, live flowers in unique ceramic vases, and green plants.
---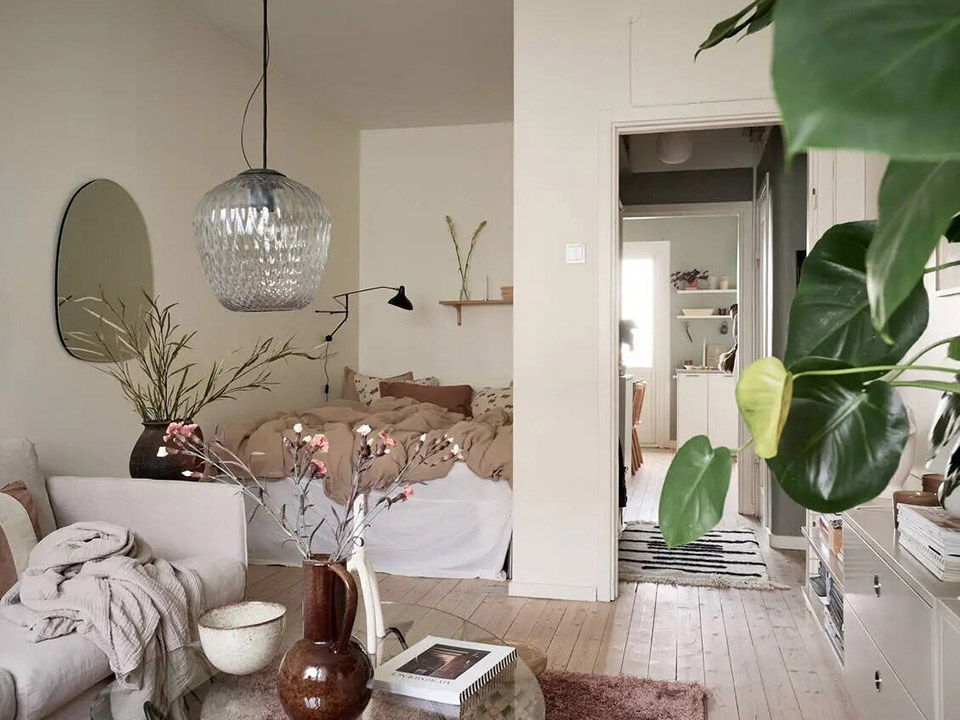 One intriguing detail is the pendant lamp, hanging unusually low from the ceiling. Thanks to this design choice, the apartment creates a special intimate atmosphere in the evenings, with only the table illuminated, while the rest of the room is bathed in semi-darkness.
---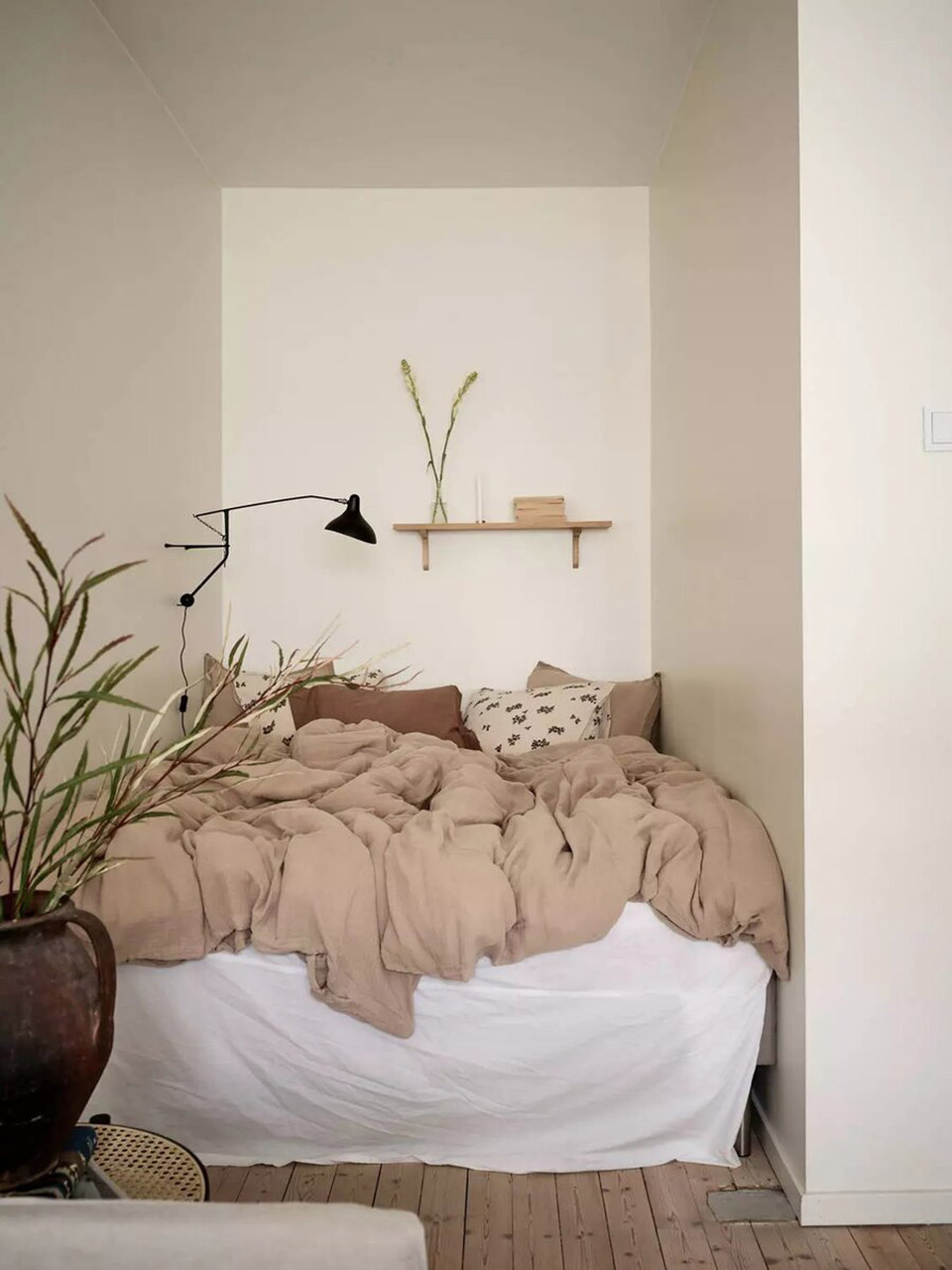 Now, let's take a closer look at the "bedroom."
---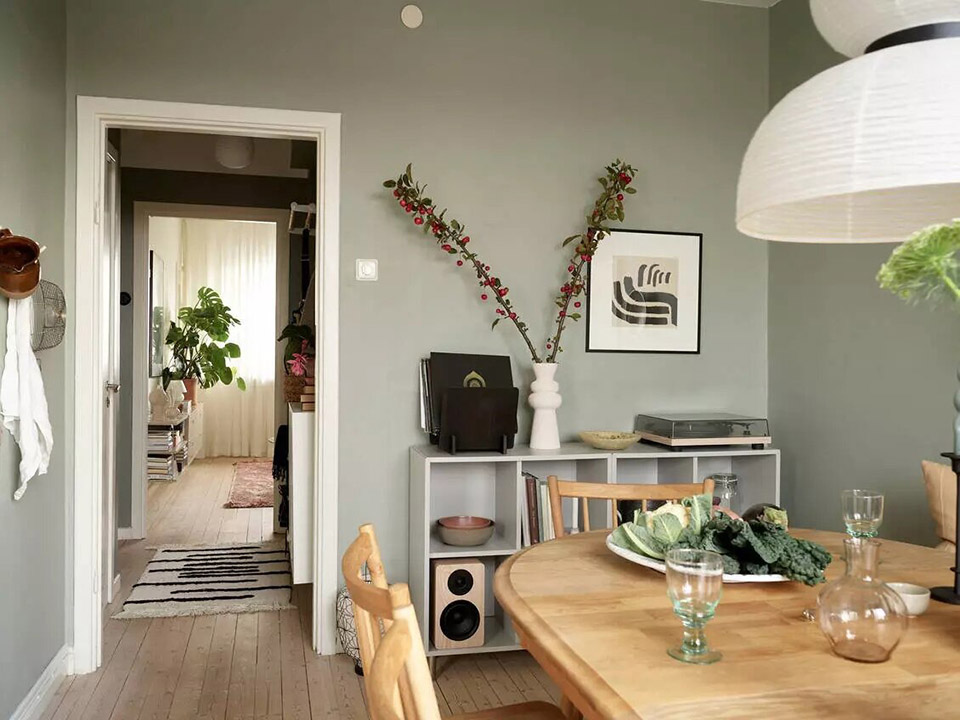 Moving into the kitchen. In the dining area, you'll find a large wooden table and a shelf for handy items.
---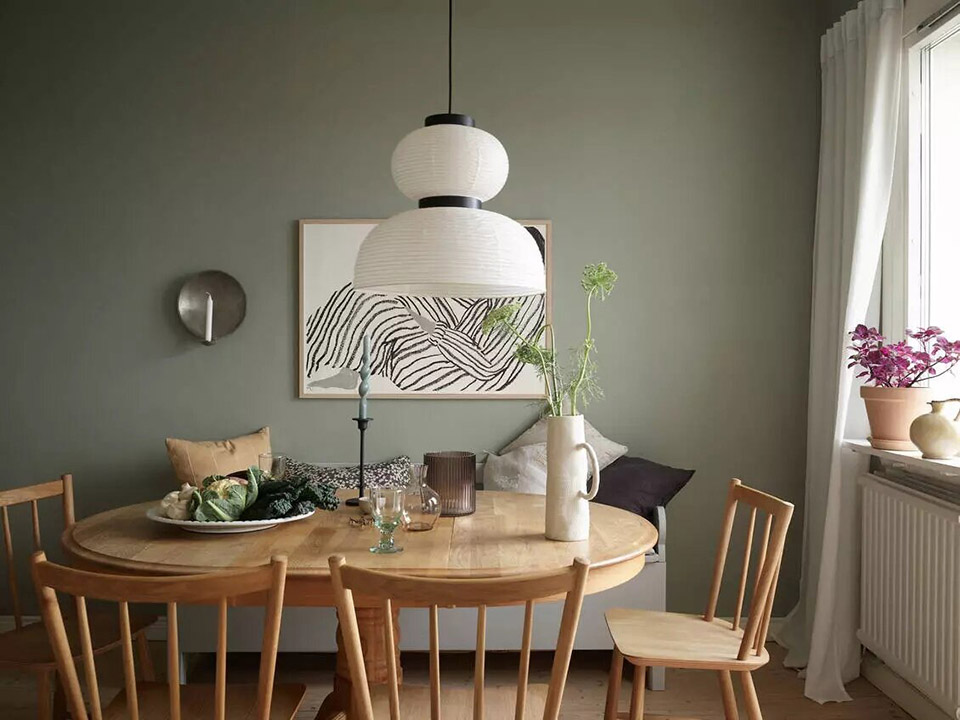 You can either sit at the table or relax on the small couch.
---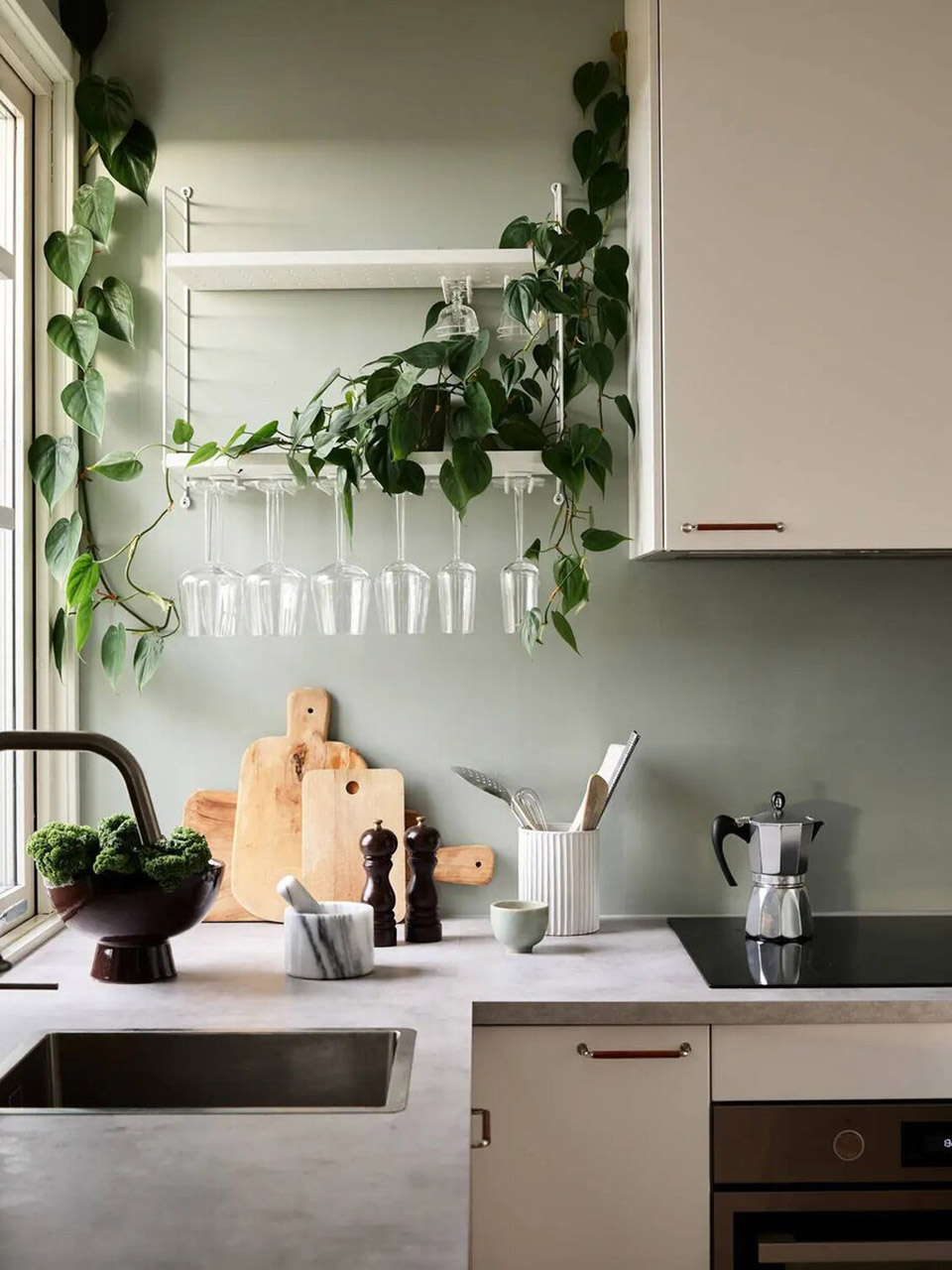 The cooking area is simply yet tastefully decorated.
---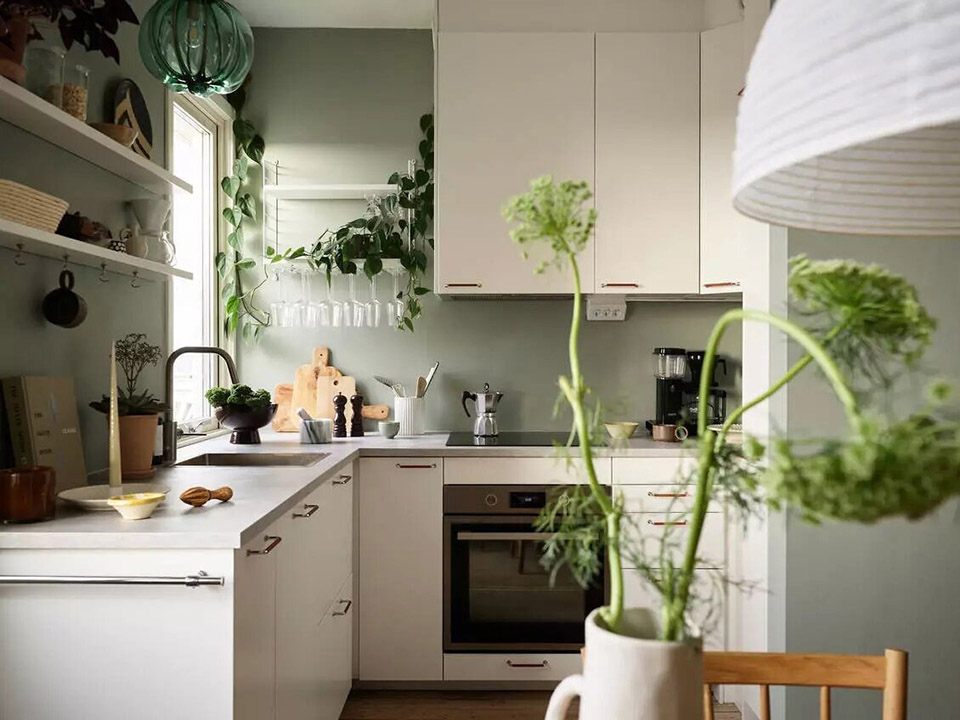 The dark green in the kitchen beautifully complements the soft green walls.
---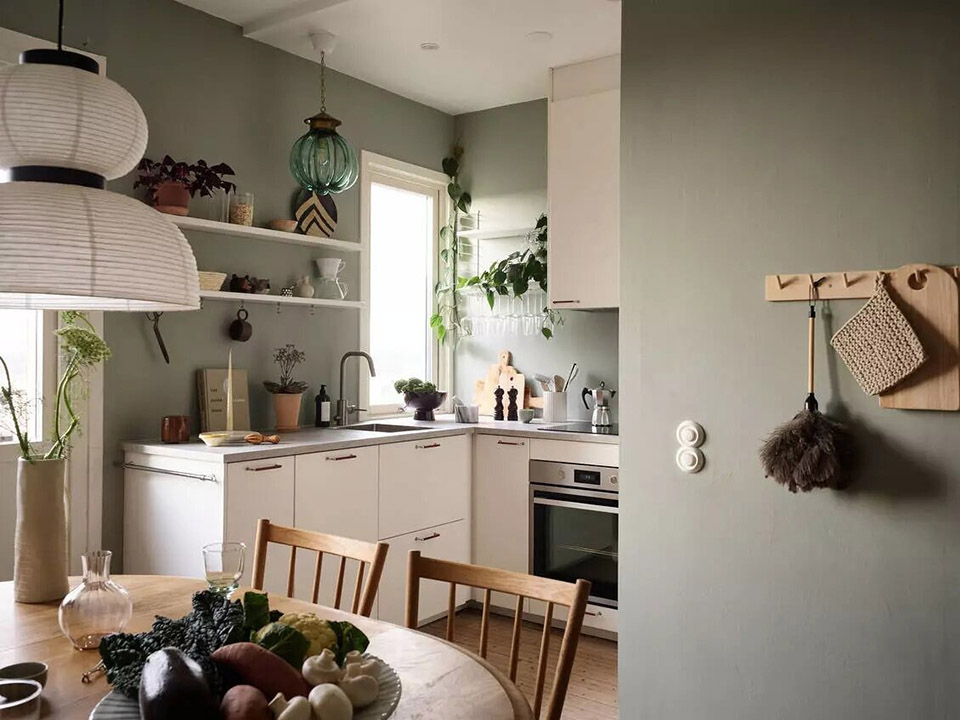 Throughout the apartment, various forms of chandeliers are used, adding a stylish touch.
---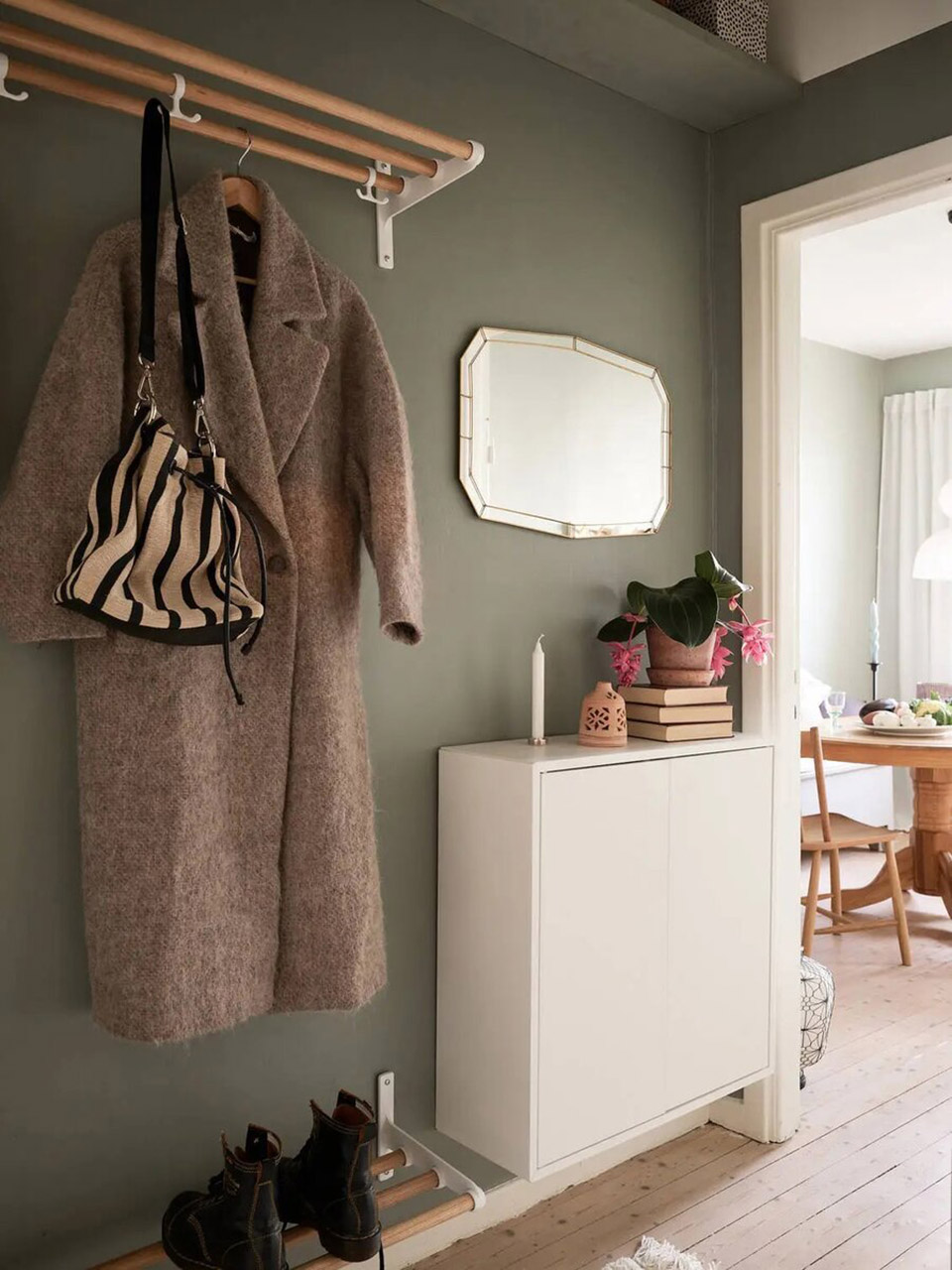 Each room has walls painted in different colors. The living room boasts the lightest shade, while the hallway embraces the darkest. The dining area falls somewhere in between. By the way, what do you think of the shoe rack?
Hello! I'm Mary.
I'm sharing stories about homes and apartments that inspire.
In my blog, I aim to connect with people who have a passion for Scandinavian interior design. I'd be delighted if you become one of my readers!