This interesting apartment is located in an old two-story building that used to be a nursing home. Hence the modest layout of the apartments with almost all having an area of 300-375 square feet.
I love to study how people use small spaces. How they zone the room, choose items and furniture (because you can't put a bulky sofa in a small room). About this apartment you can say the phrase: The squeaky wheel gets the grease. And it seems the owner has managed her modest living space wisely.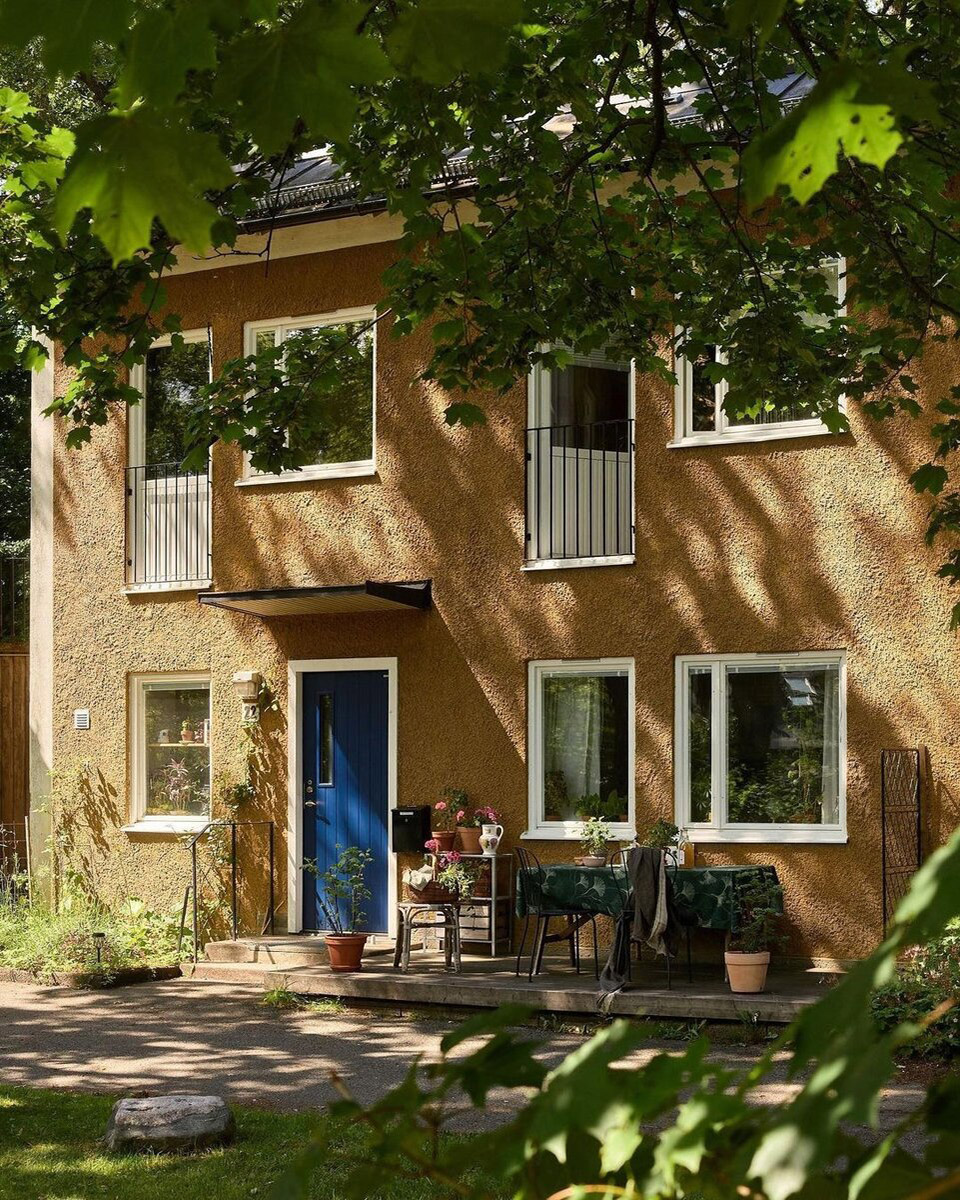 This is what the house looks like from the outside. A small two-story building with two entrances. In the courtyard there is a small corner for relaxation which the residents have arranged together. Elderly neighbors take turns maintaining order and watering the flowers.
---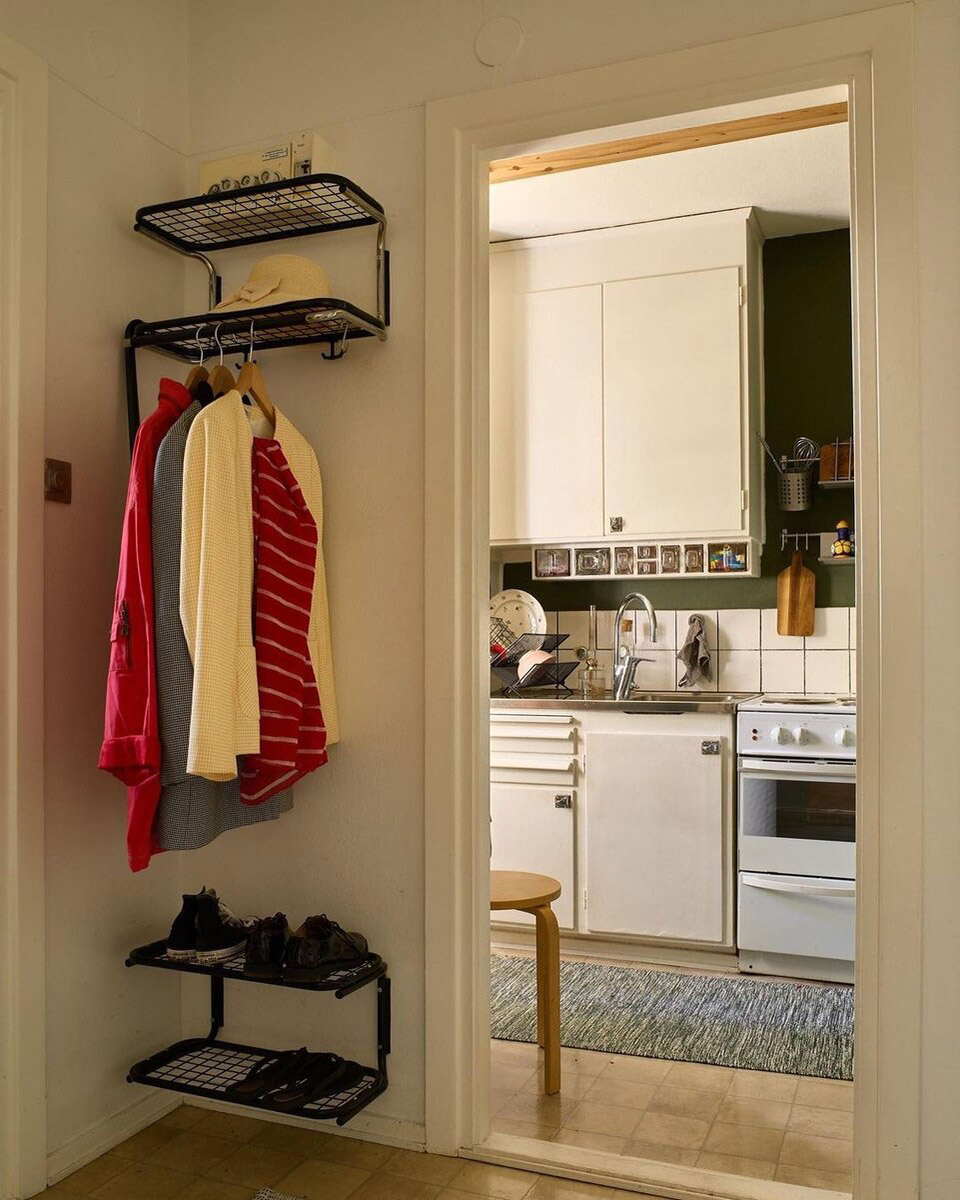 Let's start the tour with the hallway which leads to the kitchen and living room (which is also the bedroom). Everything here is as modest as it gets but somehow cozy. There's no extravagance on display. Simplicity and lightness.
---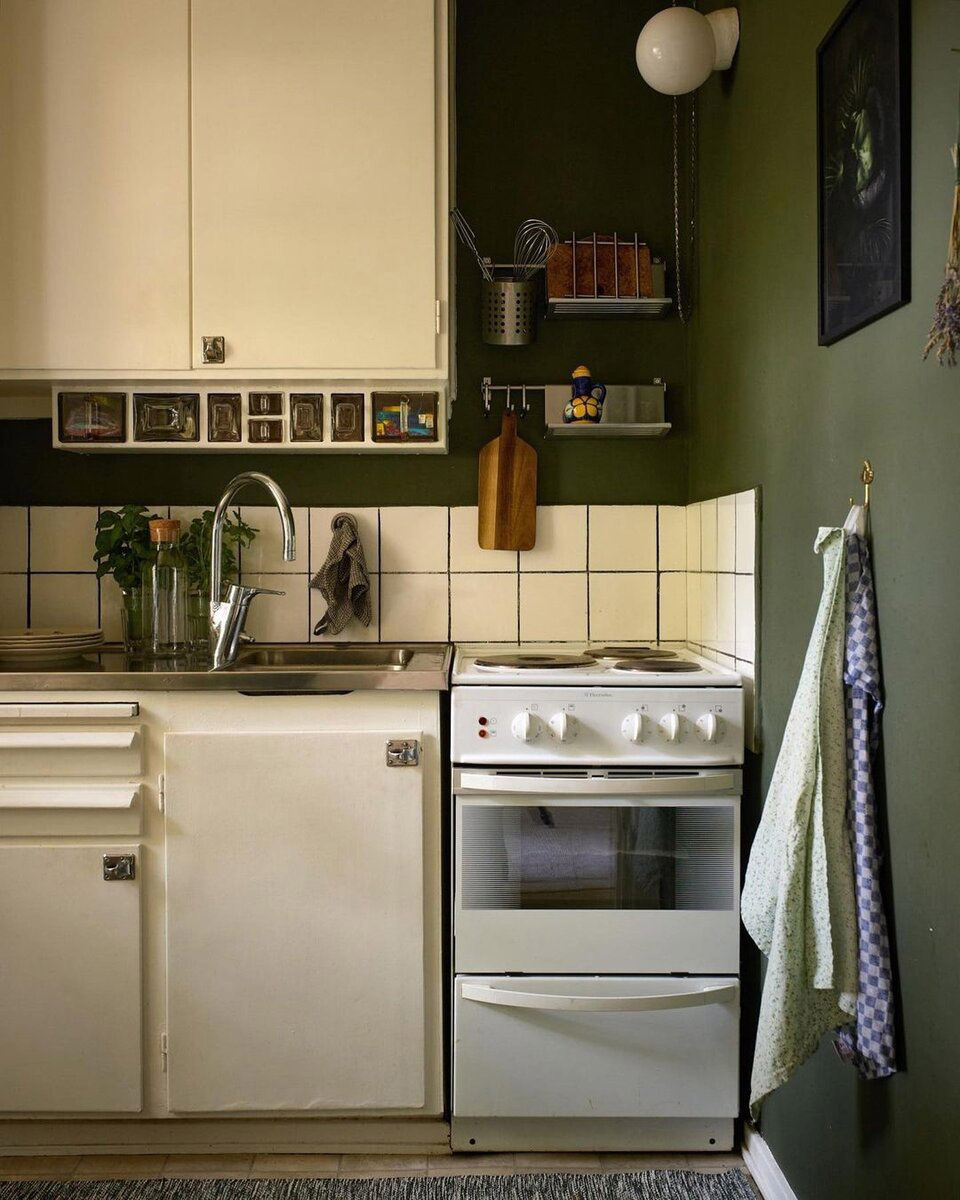 The kitchen is decorated in a dark green color. The apartment is located on the sunny side so it's always very bright here. The kitchen set and stove are old but for some reason they look harmonious in this space.
---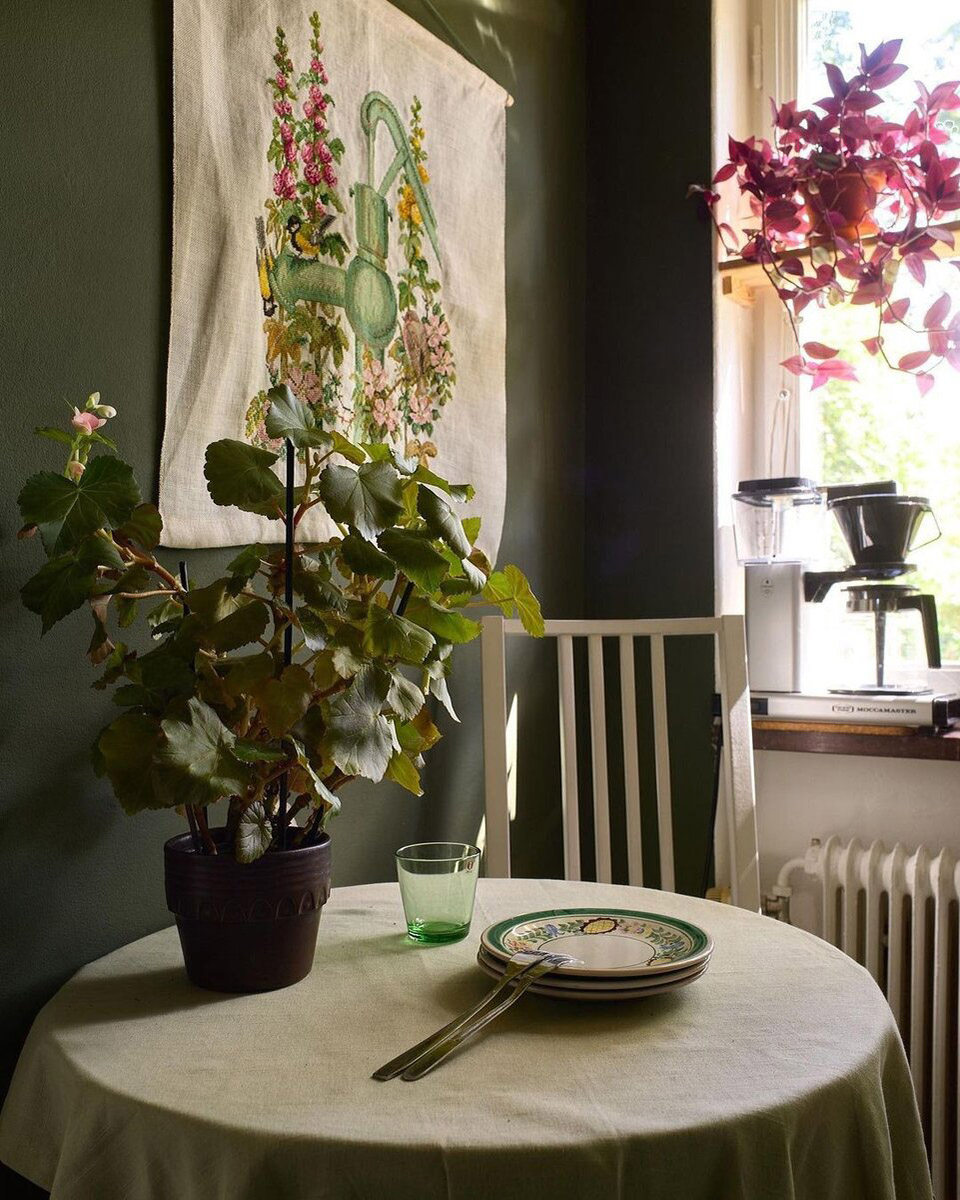 The kitchen is small and besides the vintage furniture there is a round table for two. Look how great the linen tablecloth complements this interior. It adds brightness to this tiny space.
---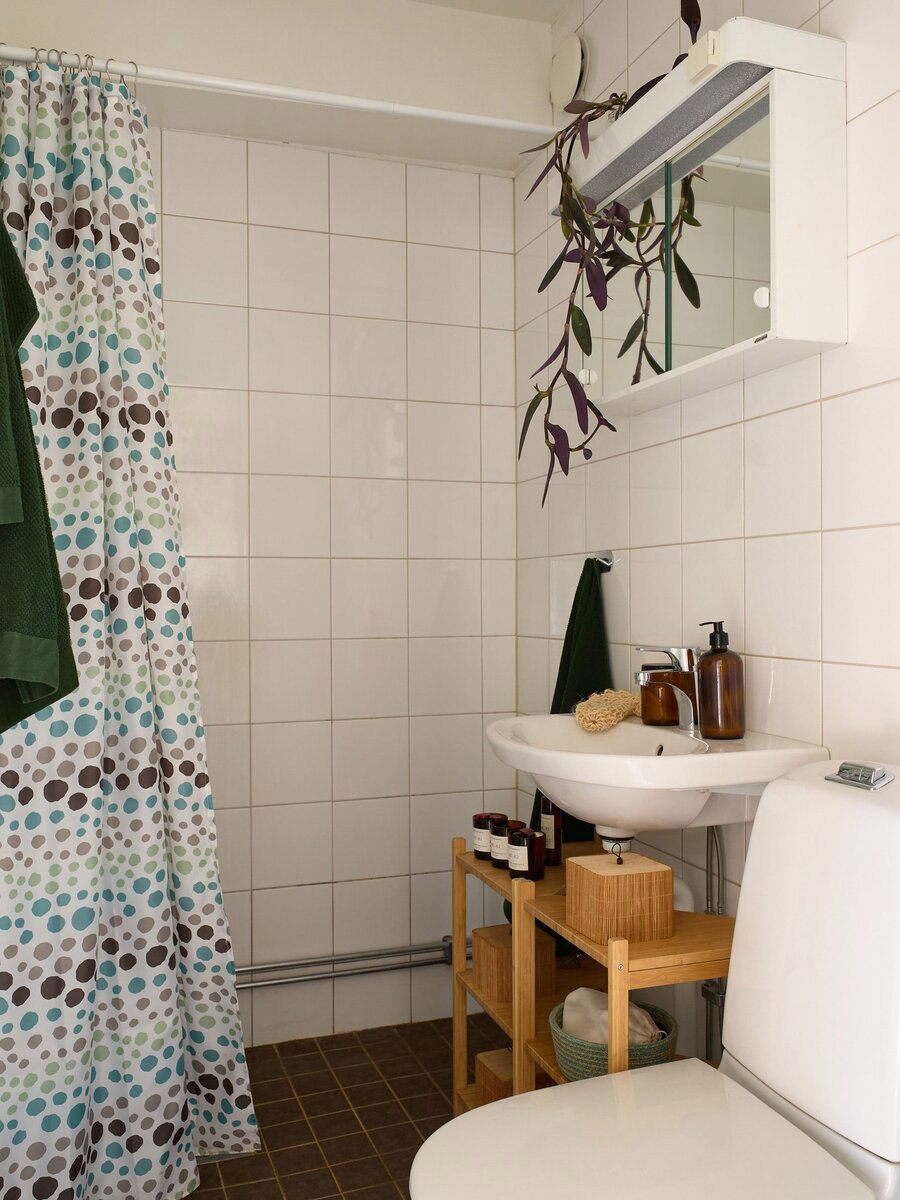 In the bathroom there is an open shower. Convenient given the size of the room. Some ideas: aromatic candles that smell even when they're not lit and dispensers in a unified color scheme (shampoo and soap in their factory packaging would look a bit out of place here).
---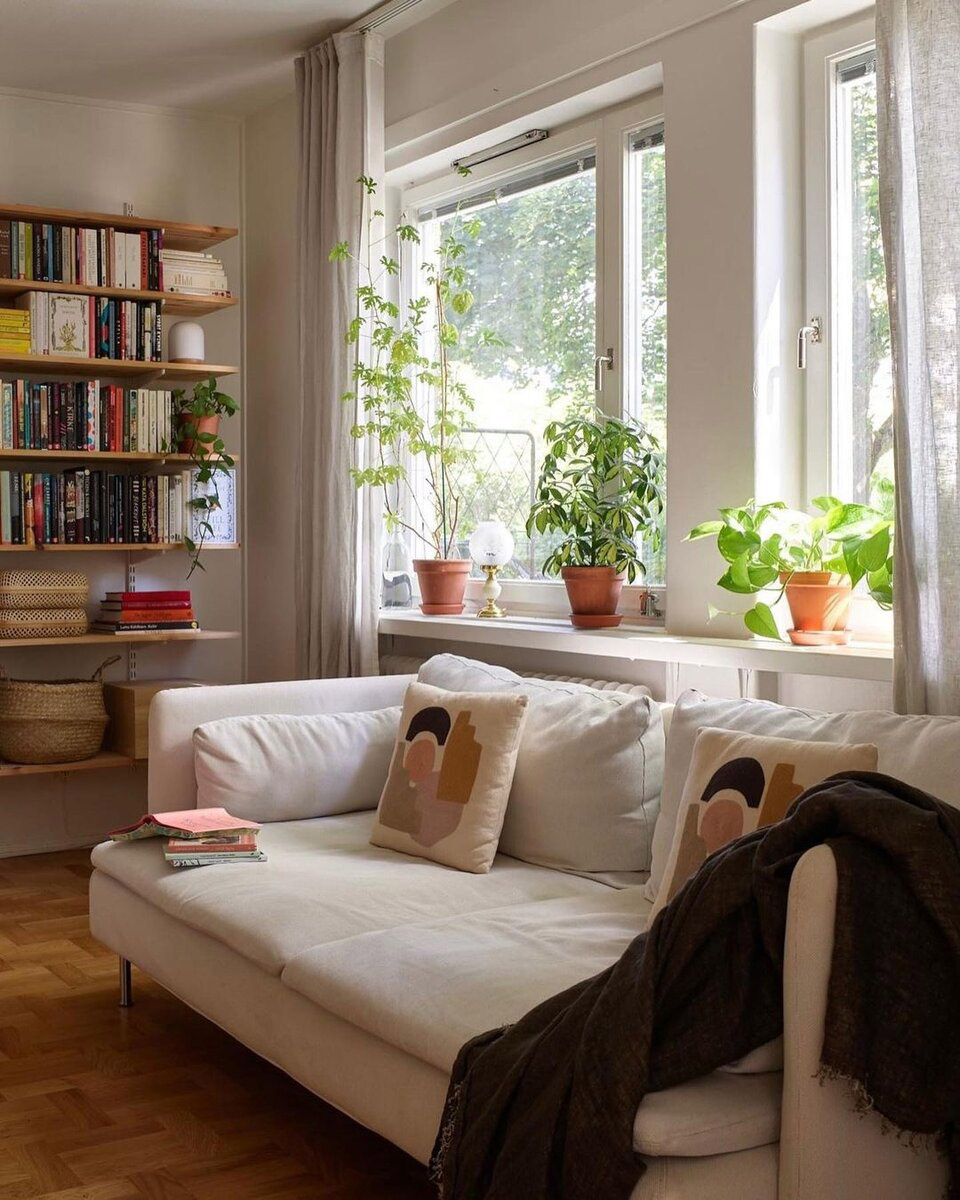 The living room is the coziest room. The sofa is spacious and convertible which helps save space.
---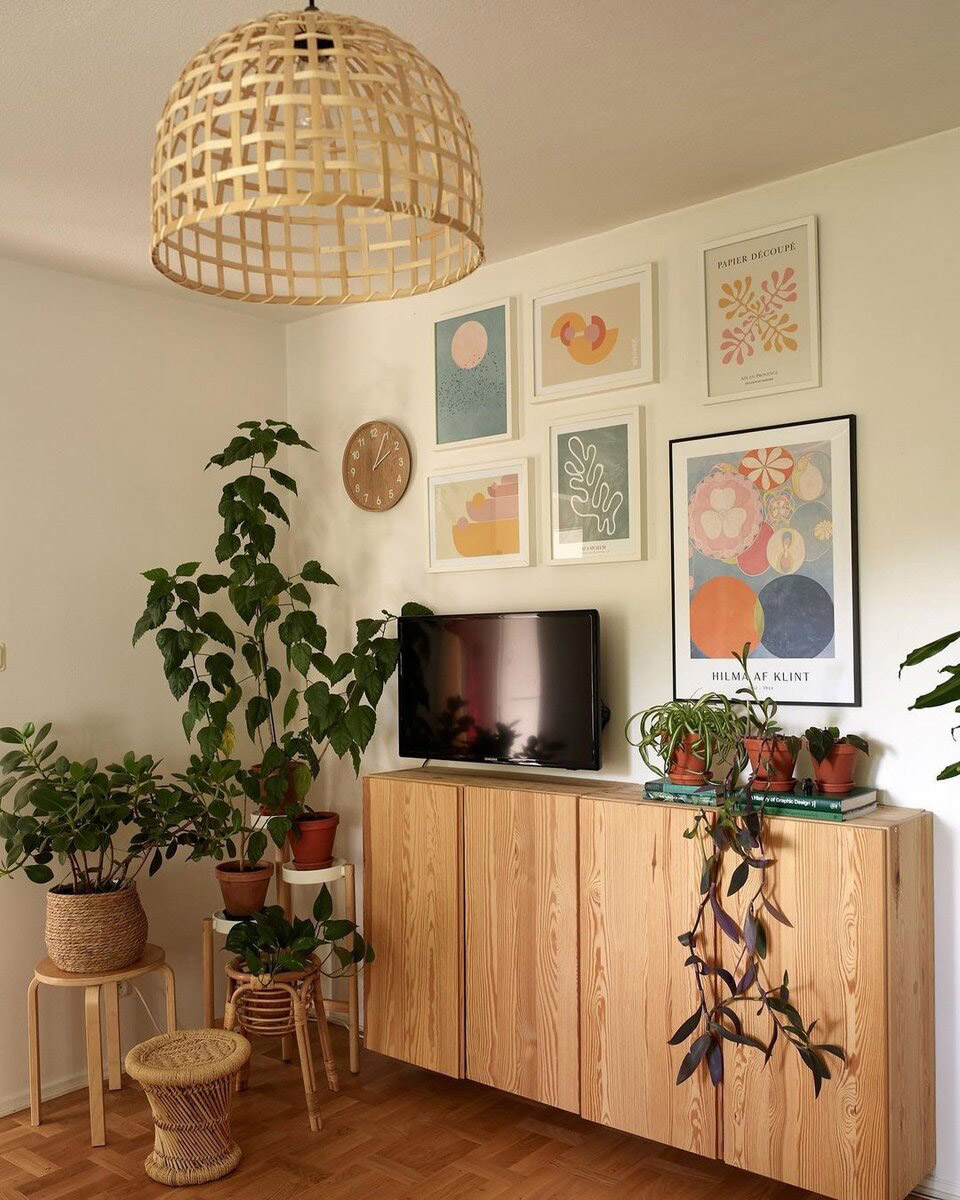 The living room decor emphasizes wood and flowers. They are everywhere!
For those who are interested in where things are stored, there is a small walk-in closet in the hallway that looks more like cabinets. There is also a 50-square-foot basement in the apartment. It is also used for storage.
What do you think of such an apartment?
Hello! I'm Mary.
I'm sharing stories about homes and apartments that inspire.
In my blog, I aim to connect with people who have a passion for Scandinavian interior design. I'd be delighted if you become one of my readers!