This tiny house has won my heart. It seems to me that nothing more cozy in my life I have never seen. It's small on the outside and beautiful on the inside. It's like a fairy tale. There is a warm veranda with a large table, a comfortable kitchen-living room and a bedroom under the roof. Owners tastefully approached the interior design and made the space so simple and stylish that you do not want to leave this house. But you can see for yourself.
The area of the house is not very large. But the small space only highlights the rustic atmosphere.
The staircase was painted in a light green pastel color. The design is generally very simple. We see old wallpaper, wooden closet, vase with garden flowers, porcelain figurine. That's all.
In Scandinavian homes you rarely find wallpaper. Usually people paint the walls in white, believing that this color expands the space. But here are beautiful wallpapers. They, by the way, are chosen with taste, competently narrow the space and create a home atmosphere.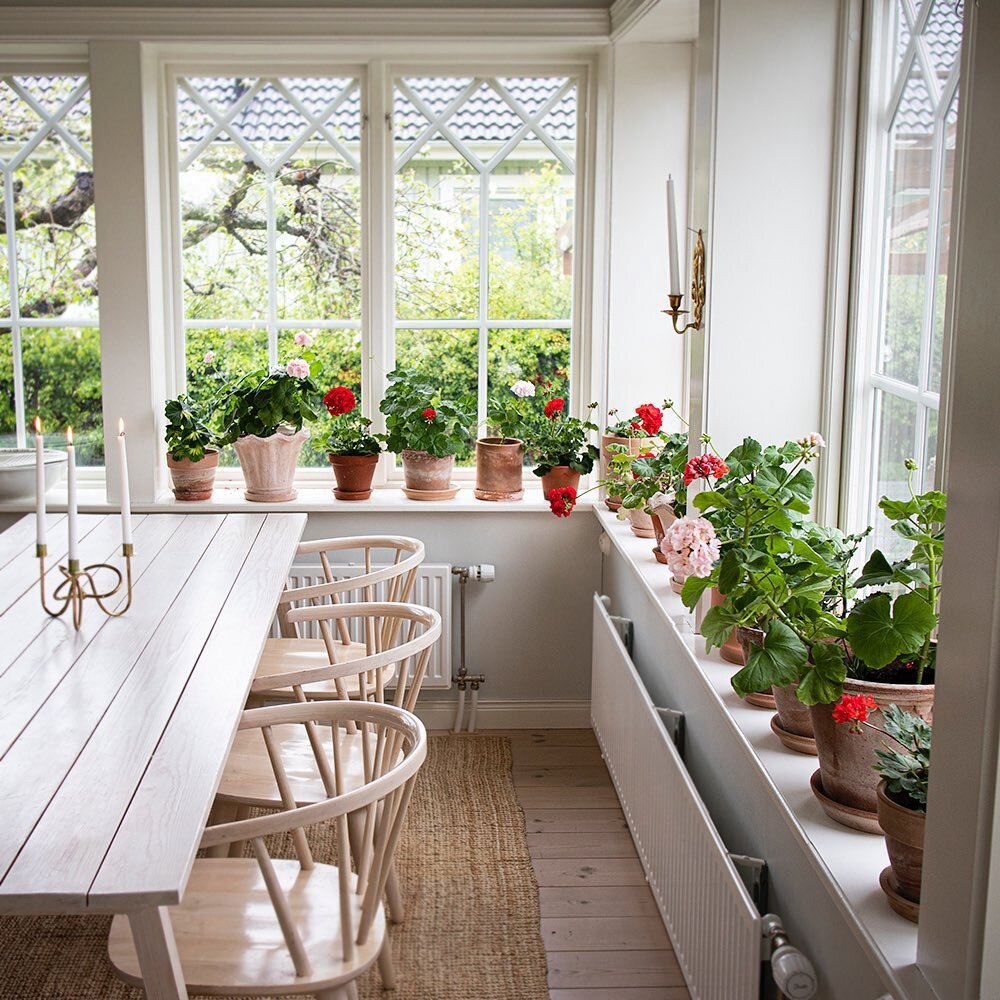 The warm veranda where you can gather for dinner in the summer with the whole family. Look at the beautiful flowers in pots. And even bored geranium favorably tones the interior. A beautiful candlestick with candles – plus 200% to coziness.
This is a really rustic kitchen. We see a white tablecloth, an old wooden chair with a checkered pillow, dishes in an open wall cabinet. I admire the simplicity of this interior.
We can see the living room from a different angle. By the way, did you notice that the sofa is chosen by the color of the stairs? This is an interesting and unusual combination.
The bedroom is under the roof. Here is a patchwork blanket, colorful bed linen, a hat on the wall and bedside tables with table lamps. Beautiful!
Hello! I'm Mary.
I'm sharing stories about homes and apartments that inspire.
In my blog, I aim to connect with people who have a passion for Scandinavian interior design. I'd be delighted if you become one of my readers!