Recently, I've been reading the blog of a family that lives in this little house. I have similar interests with the owner, she is fond of interior design and has equipped her home from scratch. The result is amazing, because it's very light and cozy inside.
This house, for some reason, inspires me. First of all, its simplicity and the realization that anyone can do this. Looking through rooms, things, interior solutions is a real pleasure. I hope you will also like it. I share my favorite shots with you.
This is what the house looks like from the outside. It is on the outskirts of the village, far from other houses. The building seems small, but the area is several times the size of a standard two-room apartment. By the way, the family from scratch oversaw the construction of the house. The whole process took a little less than a year.
---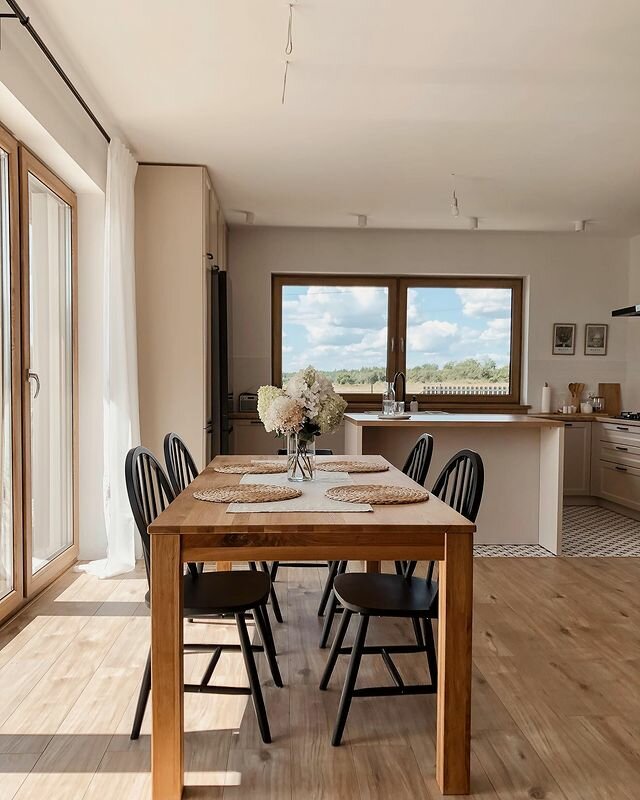 The living room is the main place in this house. Several areas are combined here: hallway, kitchen and place for rest. The furniture is simple and inexpensive.
---
Flowers in the house by season. In autumn, the interior is dominated by yellow-green and warm colors.
---
The kitchen is simple and concise. The black fridge is a bold solution. But notice how subtly it combines with dark handles on the kitchen set and tile ornament.
---
Lounge area in the living room. There is a minimum of detail and maximum simplicity. The bright brick color of the sofa adds space to this space.
---
Children's room for a two-year-old child. Wallpapers look very harmonious with furniture. I liked the crib (length is adjustable) and the device (how to name it?) for books and coloring. Convenient!
---
There are some toys in the nursery, but there's a big toy kitchen set. It looks like part of the interior and doesn't stand out from furniture items.
---
This is the parent bedroom. Textiles give the accents here. It is given maximum attention.
---
The bathroom is also pure minimalism. But what a view from the window! It is a pity that the window is so high. It'd be nice to take a bath and look in the open field.
---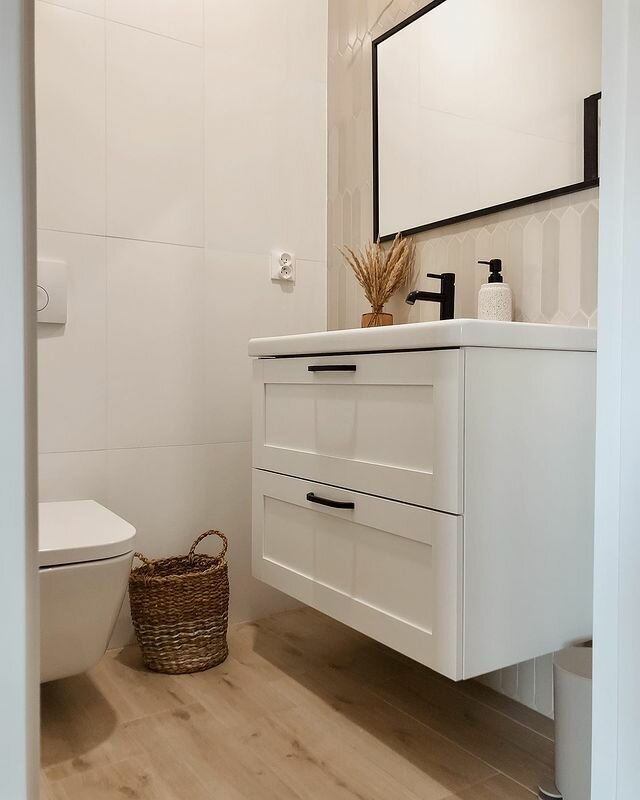 There is nothing supernatural in this bathroom. That's why I like this house. I look at this house, and I think it's in my power to create something like this. It's cool!
Hello! I'm Mary.
I'm sharing stories about homes and apartments that inspire.
In my blog, I aim to connect with people who have a passion for Scandinavian interior design. I'd be delighted if you become one of my readers!