My article today, about a family with two children, deliberately gave up living in a big city. And moved to an old but still strong two-storey house, built in the early 1970s.
They bought it in 2021 and have been gradually improving since then. Kitchen, living room, bedroom and nursery are ready. A little furnished courtyard. The rest of the rooms and the bathroom are still under renovation.
Here harmoniously coexist vintage and modern furniture, there are many things and interior solutions that form a certain character of the house. I like it. Do you? Appreciate it and say your opinion.
I'll start with the living room. This is what it looks like from the second floor. Here it is very comfortable to relax with the whole family.
---
I know that among my followers are a lot of fans of vintage. How do you like such a chest from the 60s? It is very heavy, it is not a modern locker from the Particle Board. Inside it are stored table games, this family loves to play them.
---
The living room is the main place in this house, so today there will be many photos from this room.
---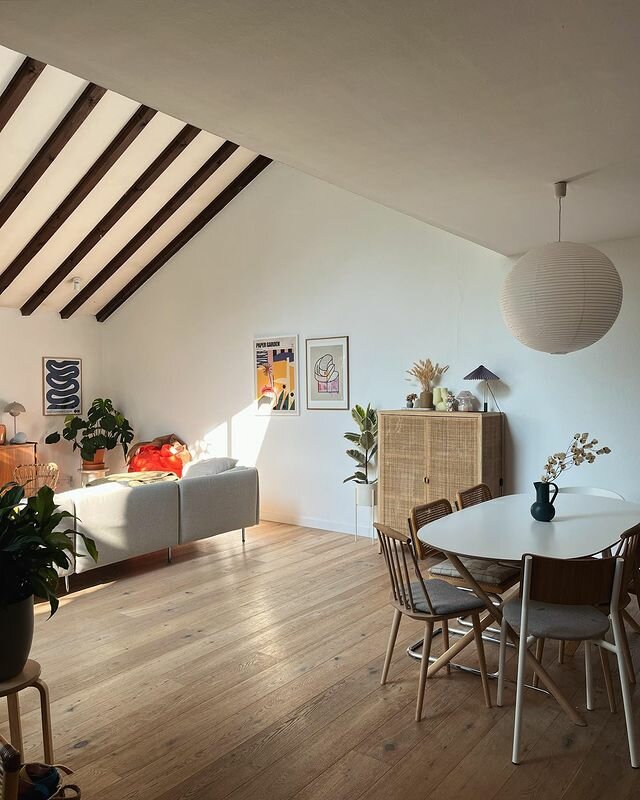 Breakfast and dinner are served at the table in the living room. Here in interior decoration dried flowers are used, which emphasize laminate and wooden furniture.
---
Although the house is fenced, but large panoramic windows still close in the evening light curtains.
---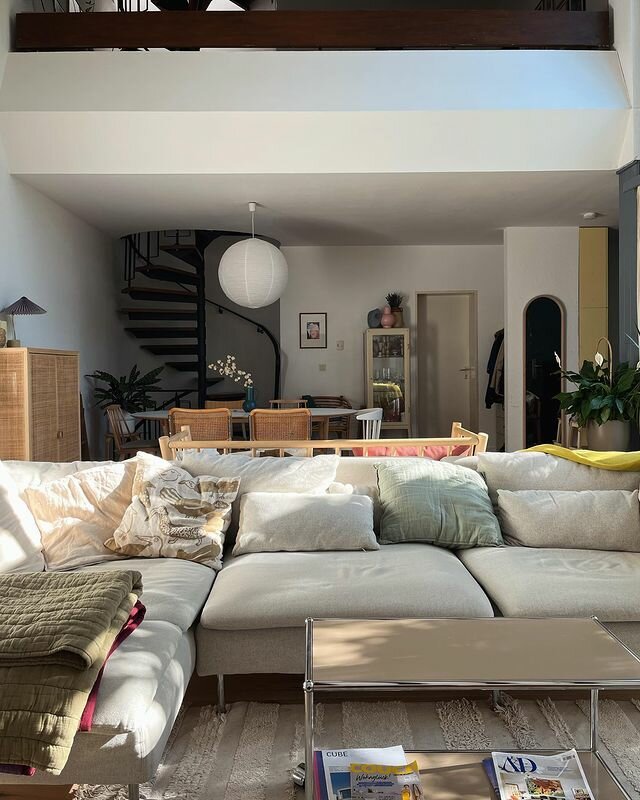 Look what a gorgeous sofa in the living room. It's a sea of coziness. After these photos, I loved sofas of this shape even more.
---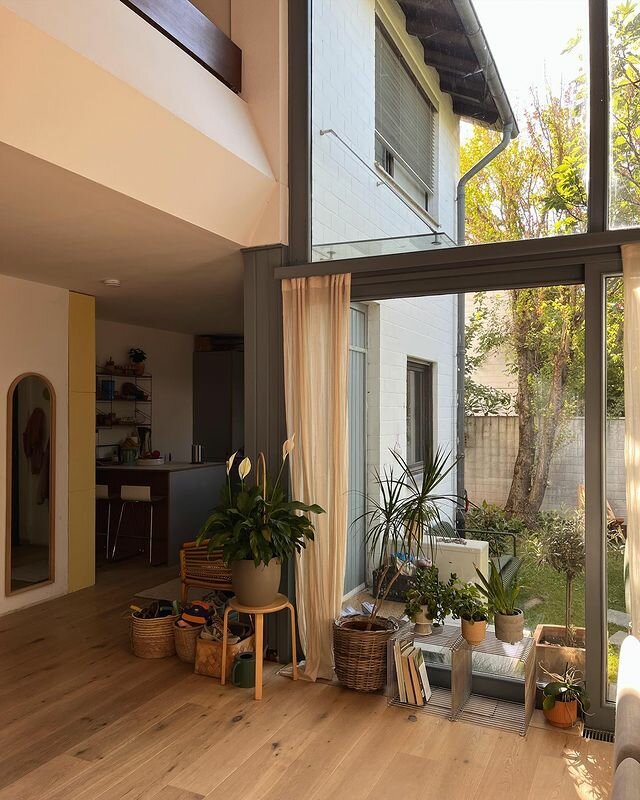 The living room flows smoothly into the kitchen.
---
The appearance of the kitchen is a separate art form. Shapes, colors and lines are incredibly combined.
---
Inside the lockers is also beautiful. There are no dishes from the supermarket. Only ceramic mugs, plates and vases purchased directly from the masters.
---
Bedroom. Bedside mat perfectly combines with wooden furniture. A painting on the wall with textiles. In Scandinavian style houses tulle and curtains are very rare, but here they are in almost every room.
---
Bedroom details. Surprisingly, the landlady manages to combine bouquets of flowers with textiles.
---
Some children's room. Simple and childish. On the wall are drawings that were drawn by the little owner of this room.
---
View from the patio to the house. The hostess sits on a small sofa. Ideal place for morning coffee.
---
In the summer, the terrace acts as another room. Here spend a lot of time.
---
And so in the autumn veranda looks today. Oh, still it is cozy to sit here with a blanket and a mug of mulled wine or coffee.