The house I'm going to show you today is in Sweden. And it's 150 years old!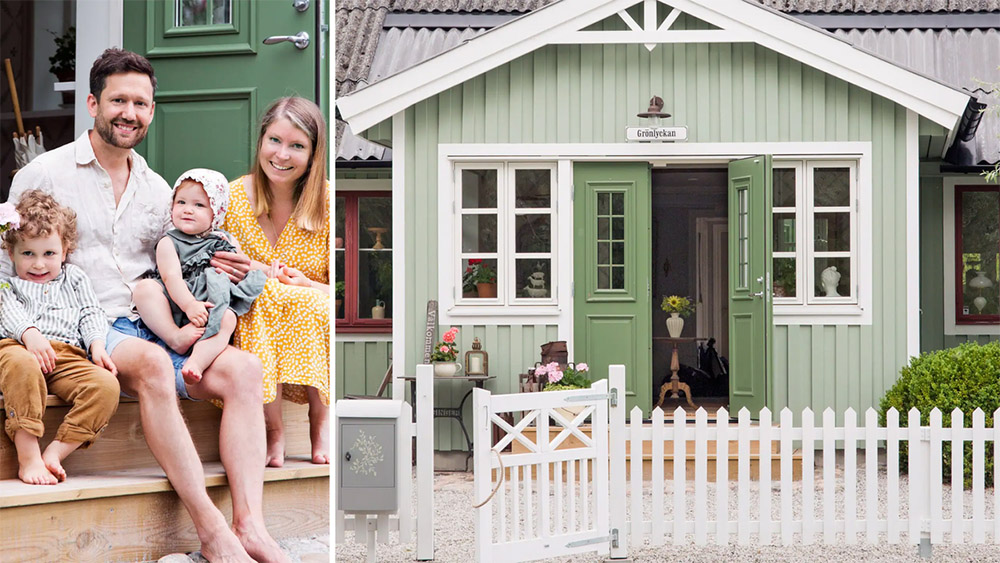 The owners are the Modigs family. 35-year-old Josephine, 44-year-old Johan and two charming kids. Josephine and Johan lived for a long time in a very ordinary apartment, dreaming of one day moving into their own home. And one day they accidentally saw an advertisement for the sale of an old house.
«We immediately understood: this is what we need. The age of the building did not scare us away».

Josephine told a local lifestyle magazine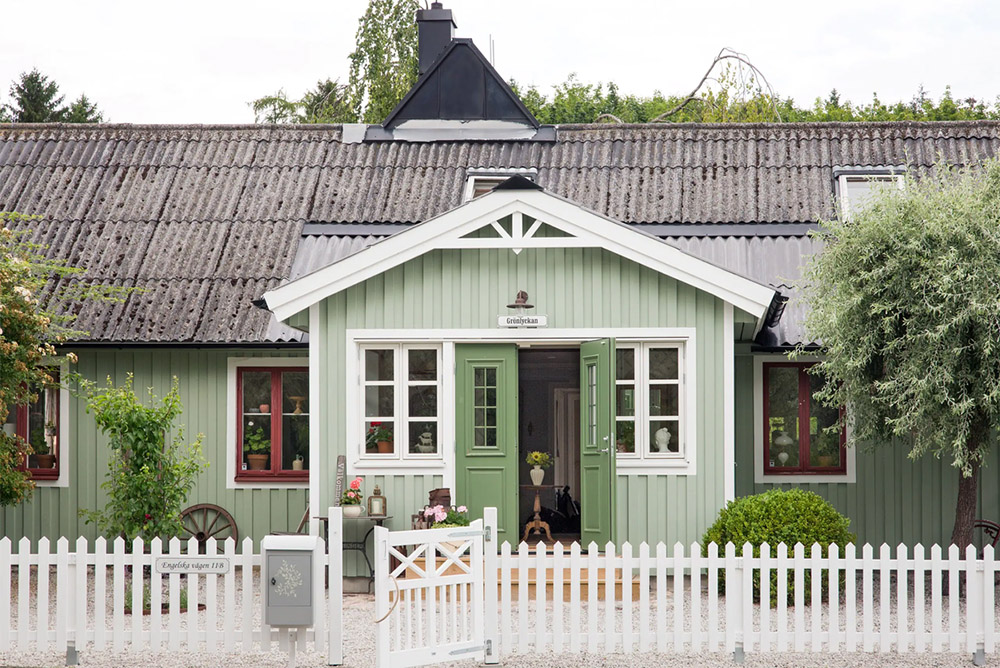 The couple spent two years rebuilding the house and breathing new life into it. They seem to have succeeded.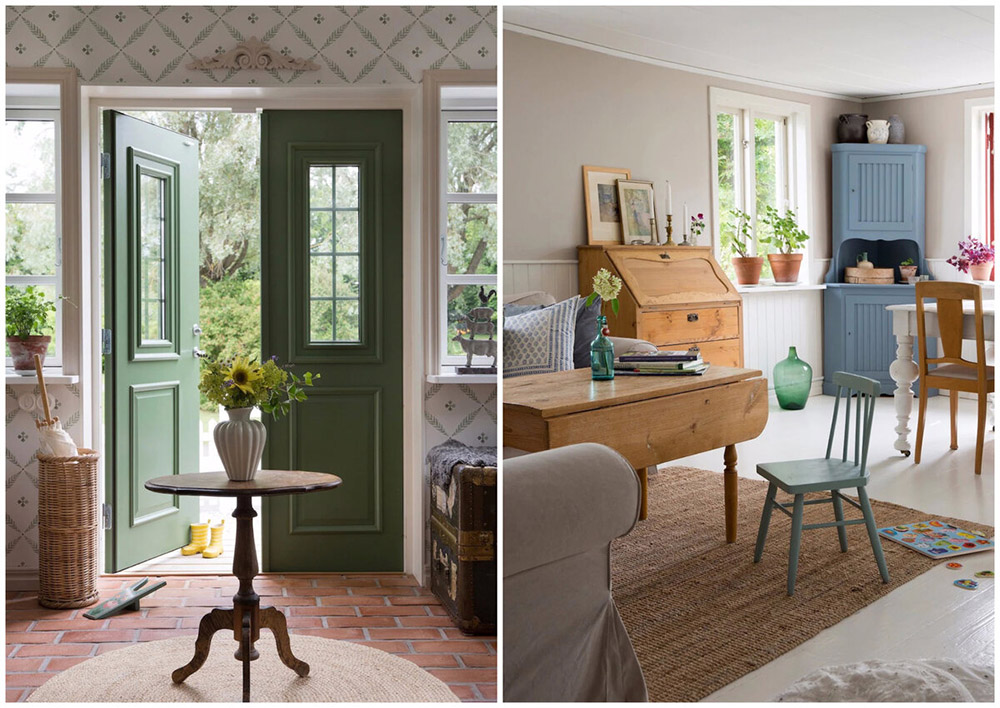 Most of the things in the house were bought at sales and antique markets. The furniture was restored.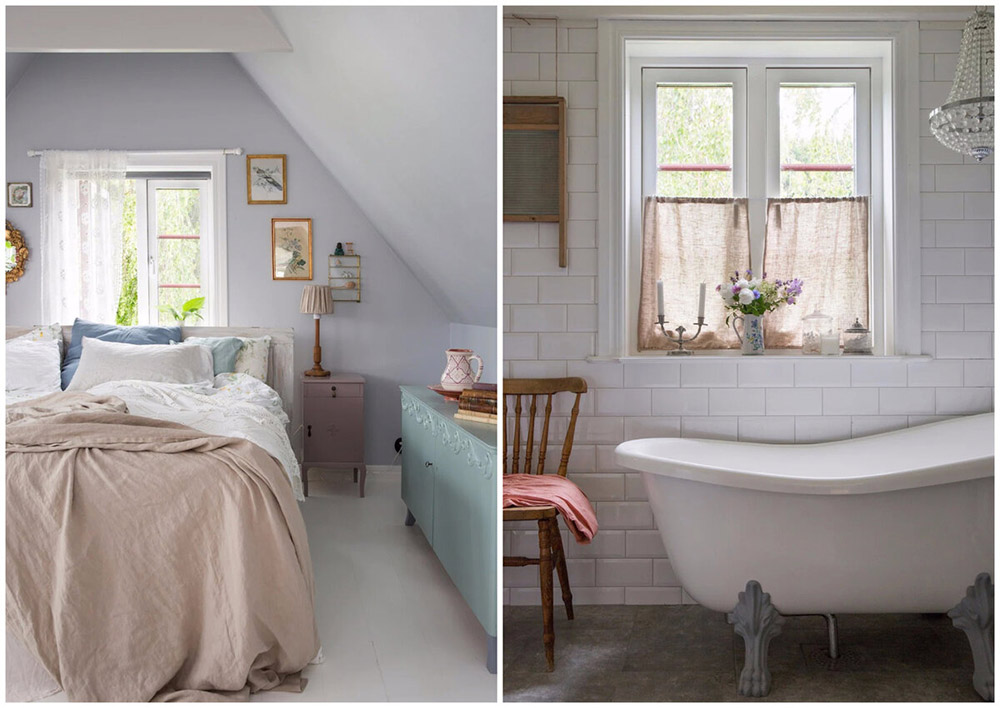 The house was built in 1876. Its area – 460 square feet (160 m²).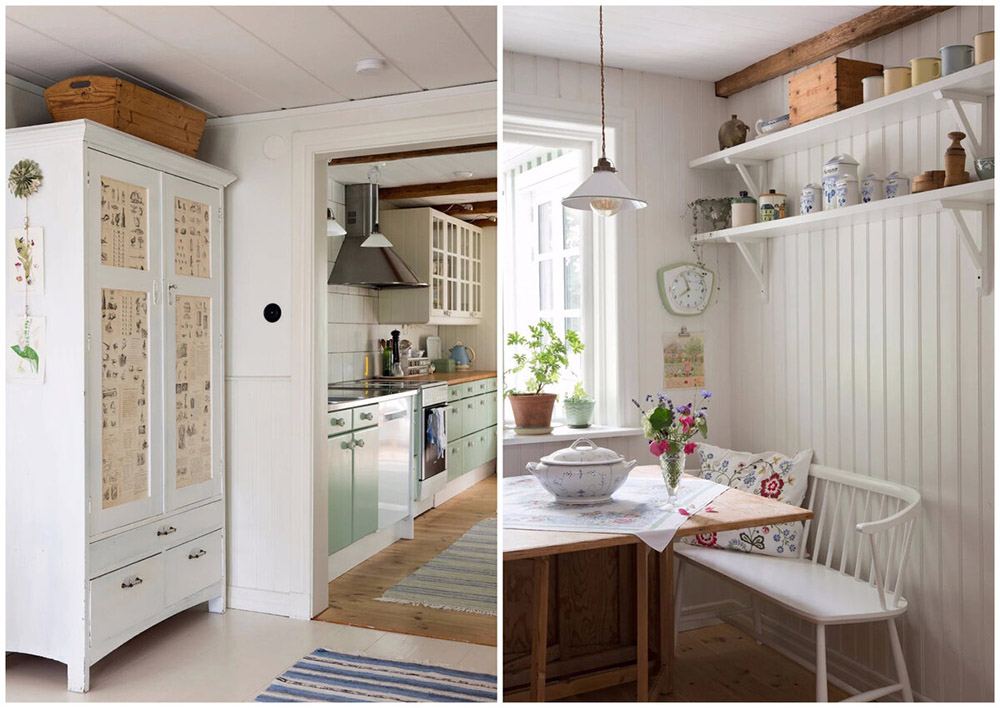 The kitchen is very comfortable.
When the Modigs bought the house, the wooden facade was yellowish-beige, and the glazed veranda was not at all. The kitchen resembled a hut. The previous owners painted the greenhouse in ominous blue, and the bedroom in bright purple, even on the ceiling.
«But the basic condition of the house was good. We did not have to tear down the walls, replace the windows or tear down the floors».

Josephine.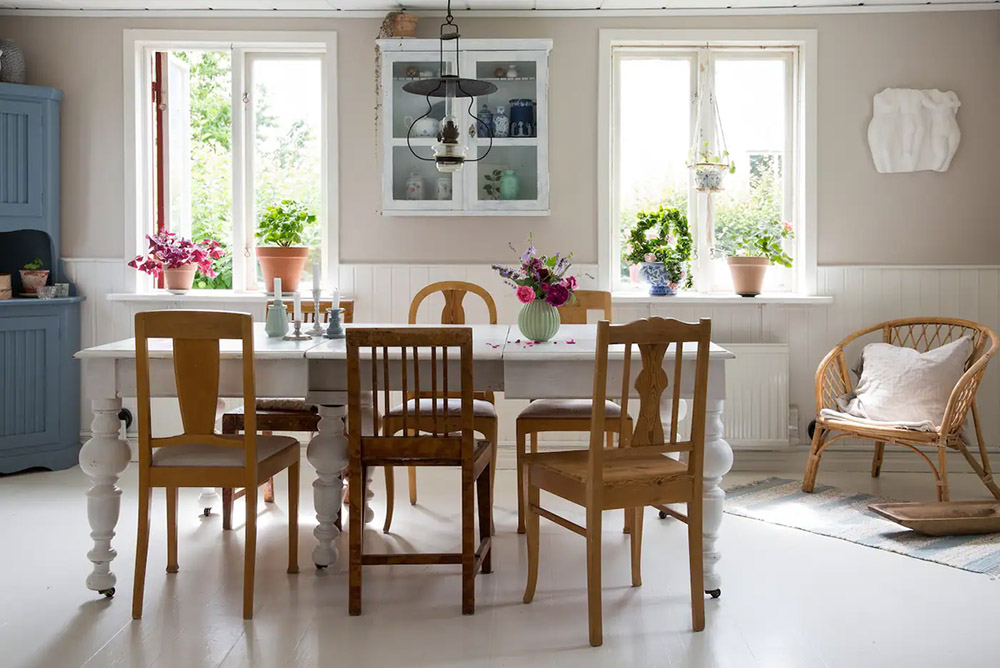 All chairs are different. This emphasizes a certain vintage of furniture and the house itself. For example, a chair in the middle, like a house, exactly 150 years. And a ceiling kerosene lamp, converted to a modern style, was also made in the 19th century.
Hello! I'm Mary.
I'm sharing stories about homes and apartments that inspire.
In my blog, I aim to connect with people who have a passion for Scandinavian interior design. I'd be delighted if you become one of my readers!