Someone will say that there is nothing special in this apartment. Someone probably will not like the brick wall in the loft style. And I look at these rooms, and I see the details coming together in some sort of interior ensemble. This is what a cozy home looks like after a hard day's work.
This apartment (living room + small bedroom) is in the old house. The original architectural data is the ceiling and unusual shape of the windows. I like how the landlady has arranged a small space. I will show you only the rooms. Bathroom, hallway and kitchen will remain behind the scenes, they are still in the process of renovation.
We start with a small entrance hall. Here the whole accent is focused on the wall of raw brick in the loft style.
---
The landlady lives here with her dog. The whole space is completely designed for them. For example, a dining/working table (it has two functions) has only one chair.
---
The dog is the main character of this photo.
---
Small details play a big role in the interior. For example, a bouquet of bright monotonous colors and as if accidentally left a magazine.
---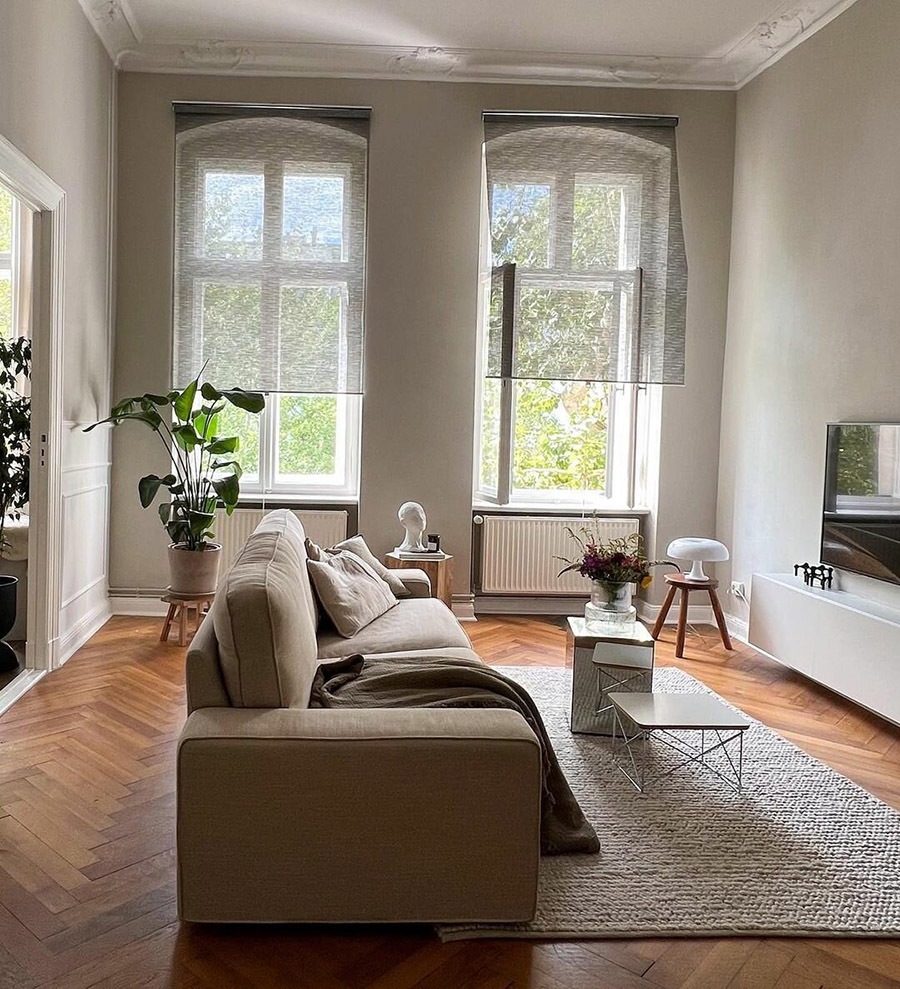 This is the living room. The old parquet and windows are the main dominant of this room. From the interesting point of view: the hostess constantly makes a rearrangement in the living room, the sofa turns out to be in the middle, then at the wall. And it each time gives a sense of novelty. I'll show you an example of this realignment.
---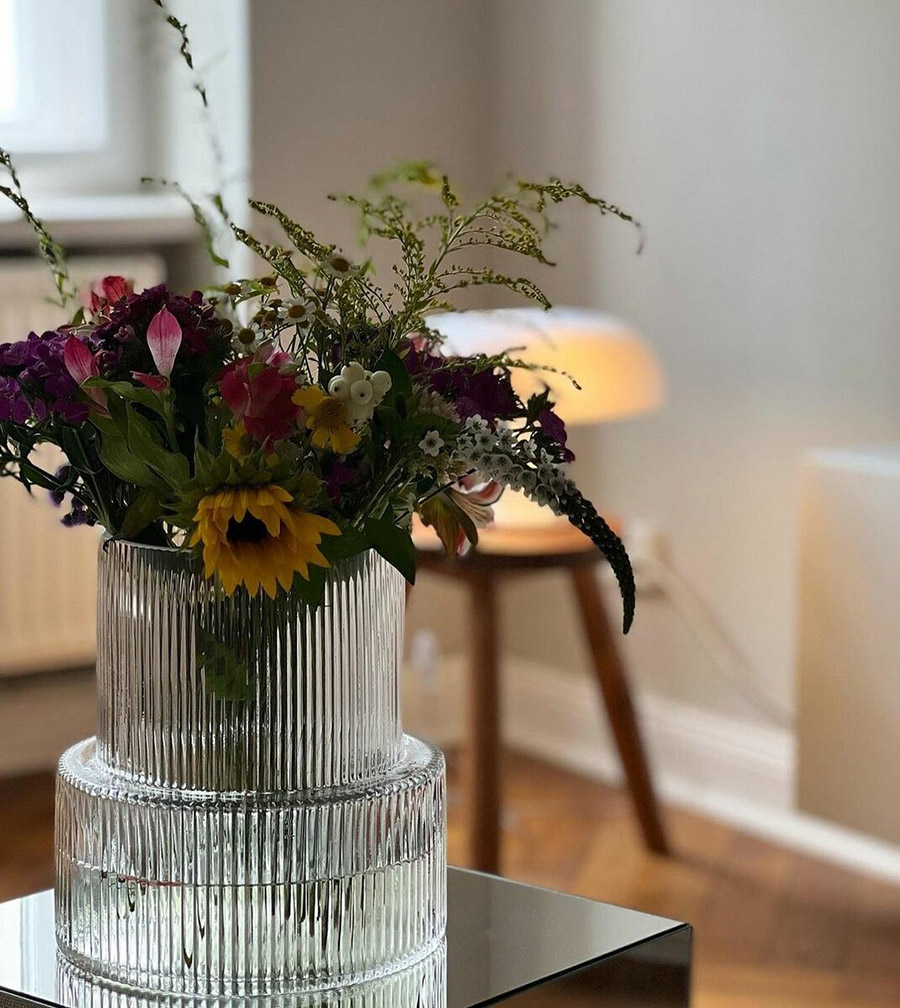 And details again: a bouquet of seasonal flowers.
---
Another view of the living room. You can see an interesting rack on the left, designed for small objects. A vase of unusual shape stands out against the background of the interior . I like it!
---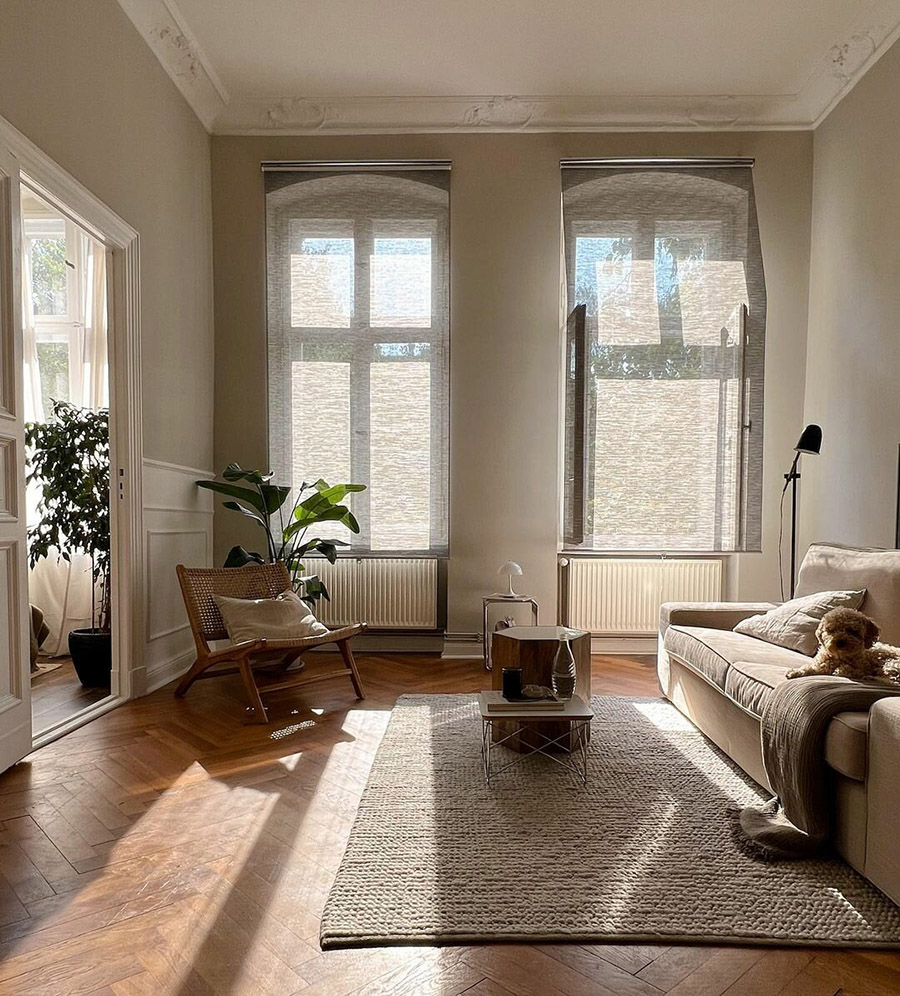 An example of a rearrangement in the living room. Whoosh… and it's like a completely different room. Although the items are still the same.
---
Simple and tasteful that's how I would describe this interior. Harmony is created only by a wicker chair, a thin blanket, a bouquet of flowers and candles. Something that everyone can do in their own home.
---
And here's the bedroom. Crumpled textiles according to Scandinavian classics and slight negligence. Of the accent details, only a bouquet of bright sunflowers.
---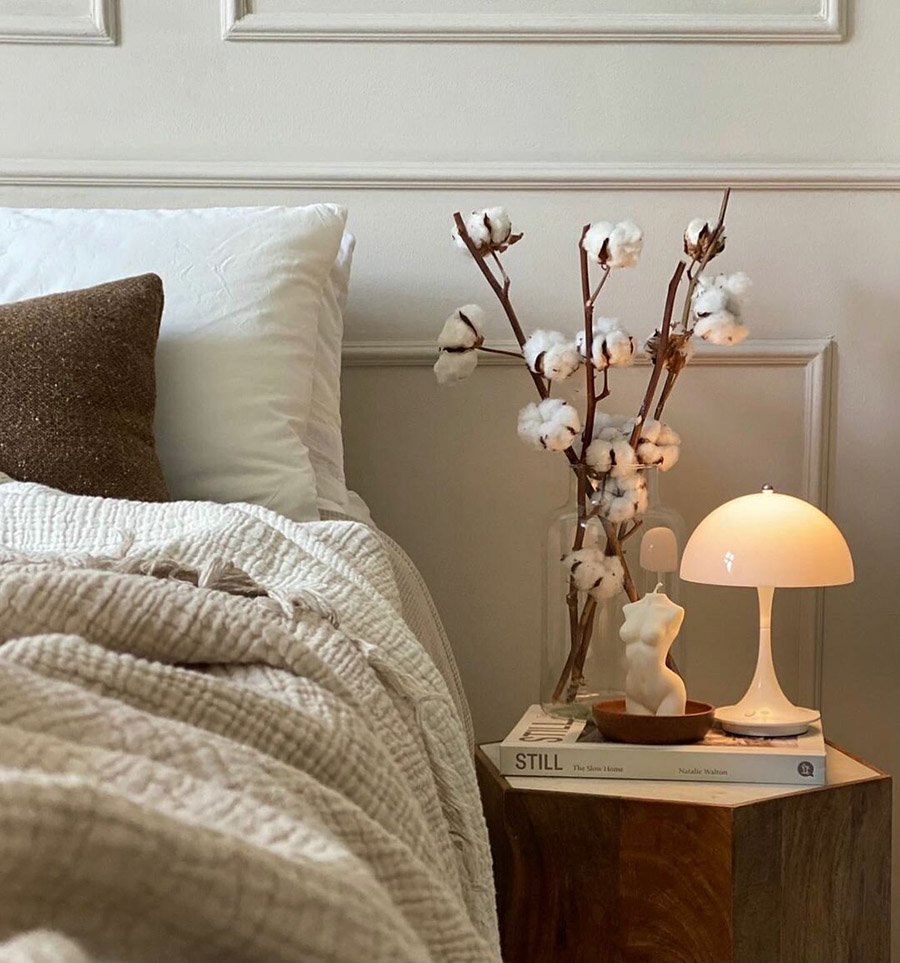 Details of the bedroom. The book about the interior serves as a stand. By the way, such candles in the shape of a woman's body are freely sold on Amazon. I bought one as a gift to my friend.
Hello! I'm Mary.
I'm sharing stories about homes and apartments that inspire.
In my blog, I aim to connect with people who have a passion for Scandinavian interior design. I'd be delighted if you become one of my readers!