Interior is a way to identify a person. Sometimes you look at an apartment or a house and well imagine the person who lives here. What is his passion, what is his character, what habits – things and objects will tell more about his owner than social networks.
So with this small apartment. Here is very stylish and interesting. Some details, for example, a cozy balcony can be presented in any accommodation. But there are elements that irrevocably indicate that a middle-aged man lives here.
However, look yourself and evaluate the interior on the merits.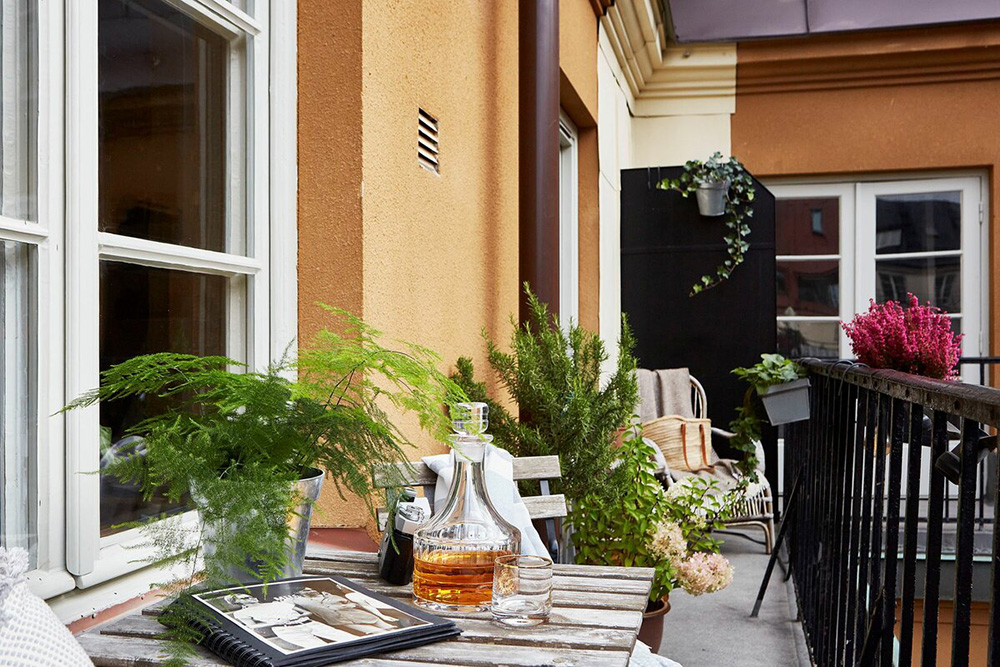 Let's start with the balcony. For decoration used garden furniture and plants in metal pots.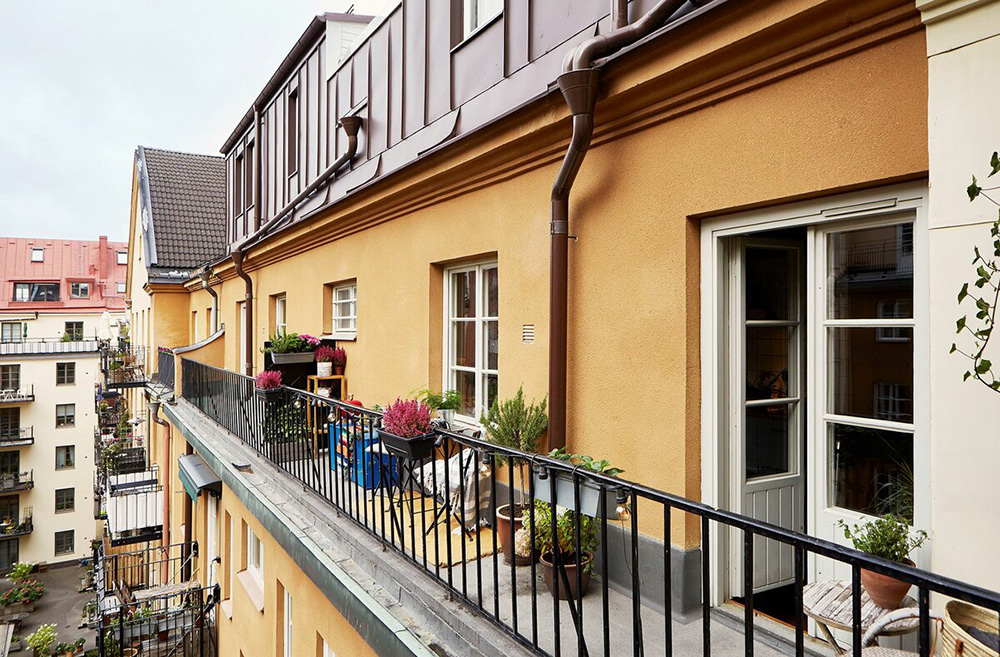 The balcony itself is very long.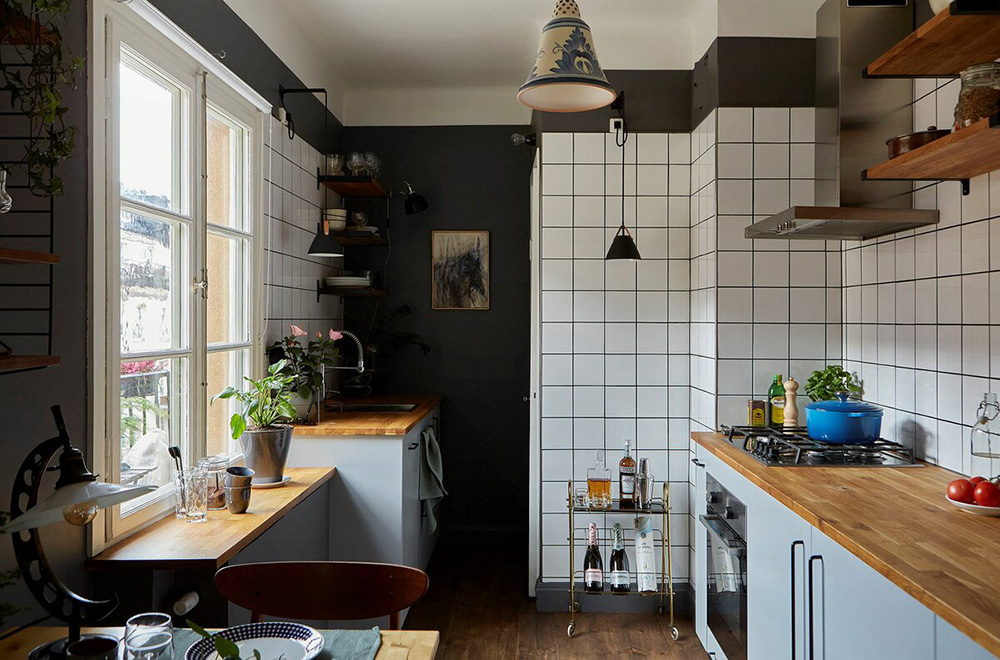 Men's kitchen. Of the features – a sink located in the corner, and a lot of lamps that light the space well. The main lamp is vintage, about 80's. All furniture and appliances from IKEA.
The apartment is very small, so the furniture is chosen with this fact in mind. For example, for the kitchen bought a folding table. And the windowsill was turned into an additional working surface.
Opposite the sink there is a corner for storing kitchen utensils and food stores.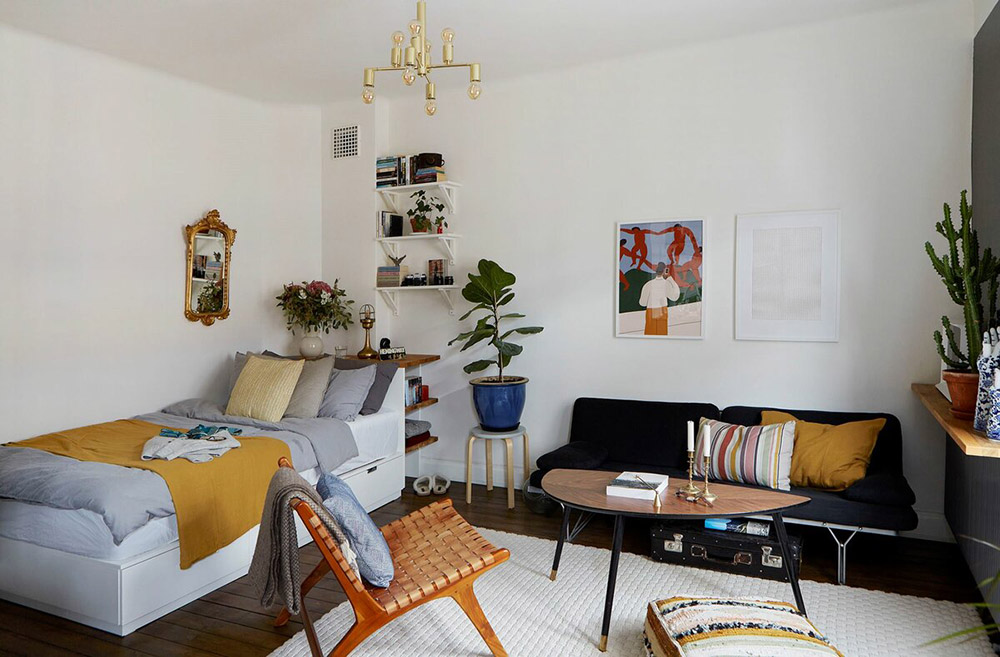 This is the only living room in the apartment. There is a place to sleep, there is a relaxation area.
The bed is designed for one person.
The headboards of the bed have shelves made. With their help, the owner wisely used the free space.
There are a lot of decorative items in the interior. For example, a suitcase under the sofa. Wicker armchair, which is unlikely to sit often. Pillow-sofa. Candles… note that they are lit.
One of the walls is painted in graphite color. Against this background, the sofa and batteries are almost invisible.
The apartment has a private bath. A real luxury for a typical European apartment.
In the hallway there is a special niche for storing outerwear. Opposite it is a small wardrobe for personal belongings. The house (not in the apartment) also has a small pantry and laundry, which the owner can use.
Photo credit: historiskahem.se
Hello! I'm Mary.
I'm sharing stories about homes and apartments that inspire.
In my blog, I aim to connect with people who have a passion for Scandinavian interior design. I'd be delighted if you become one of my readers!