I absolutely love homes and apartments that reflect the personality of their owner. No trendy interiors, uniform furniture pieces, or unnatural minimalism for me. You know, there are homes that feel like showroom displays – as if you've stepped into one of IKEA's pavilions. It's beautiful and stylish, but it lacks soul. It's as if no one lives there.
This cozy apartment is the complete opposite of such homes. Its extraordinary interior is unforgettable. It's bright, warm, filled with various items and details. When you look at the rooms, you can easily imagine people waking up here, sipping their morning coffee, solving crosswords on the couch, preparing dinner, and watching movies with the whole family.
But let's have a look for ourselves.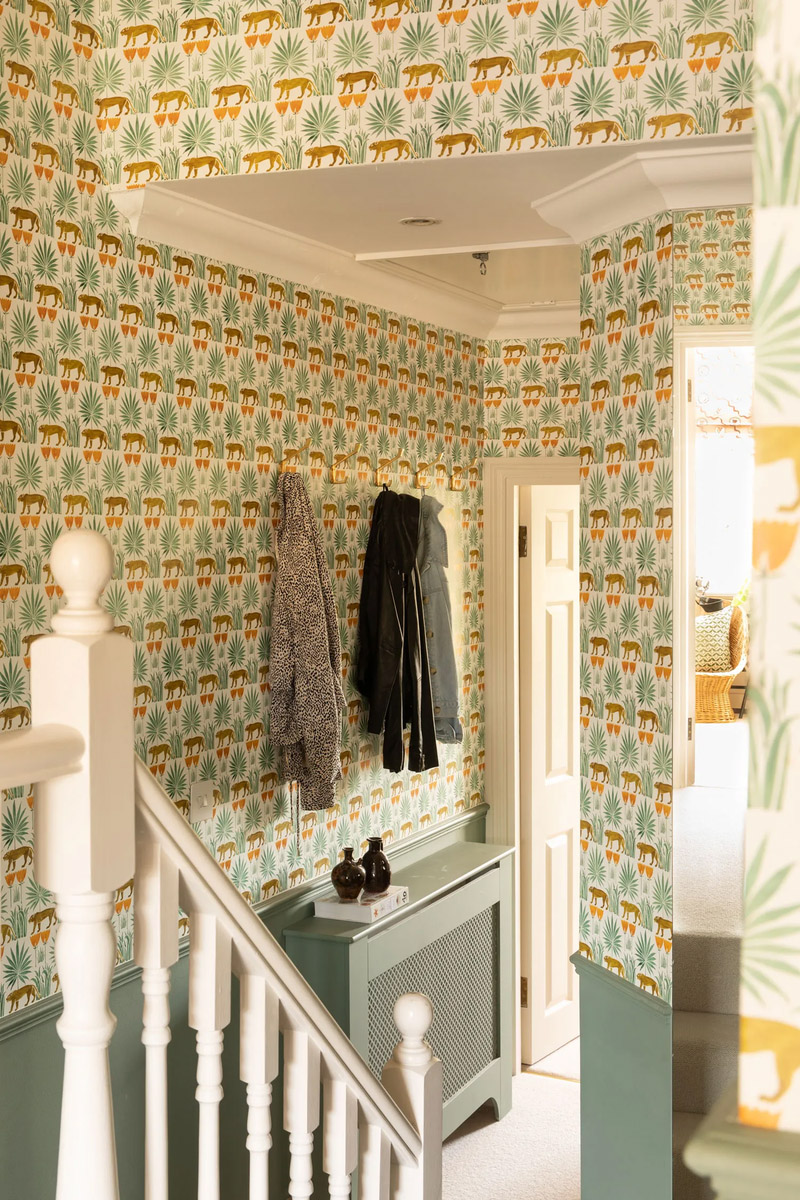 The apartment's owner has a deep love for wallpaper. These are called "Lioness & Palms". Some might be overwhelmed by the abundance of small repeating elements, but I find it stylish, especially when paired with the wall paint and the built-in cabinet.
---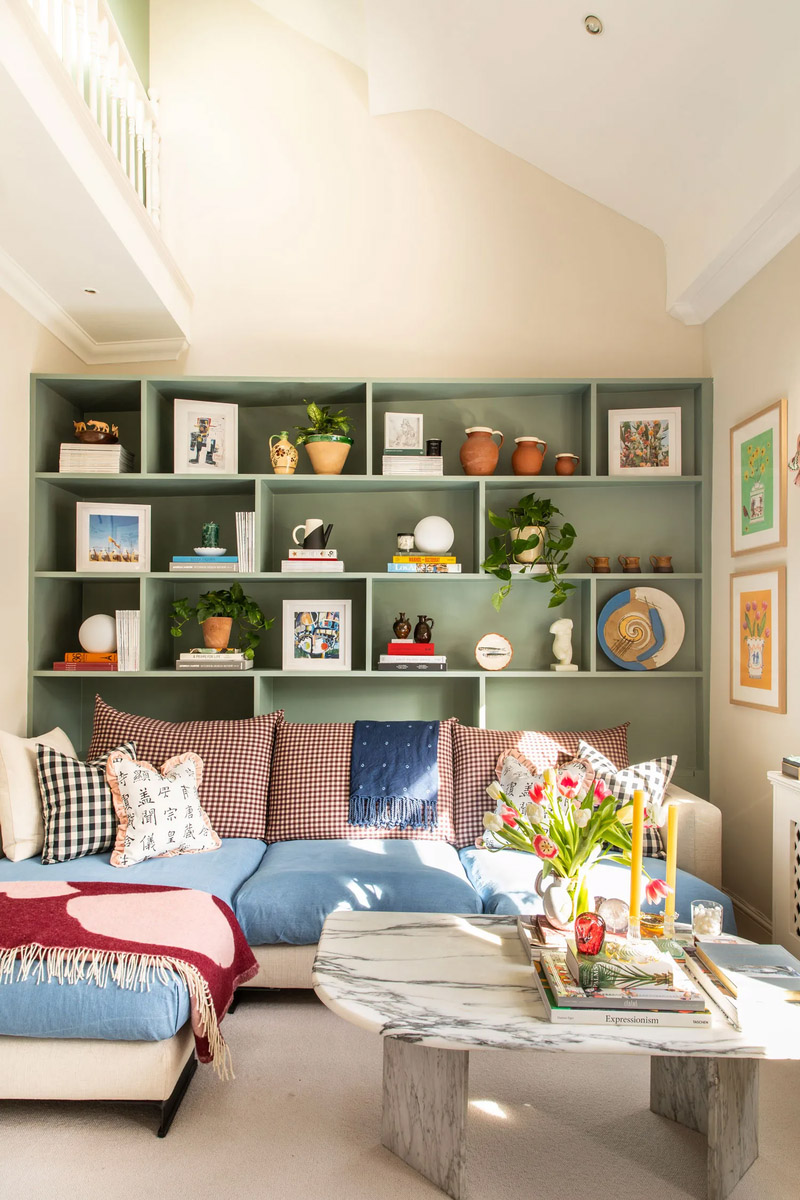 This two-story apartment has its second floor in the attic. The house is located in London, which explains the unusual layout that might seem foreign to our eyes.
---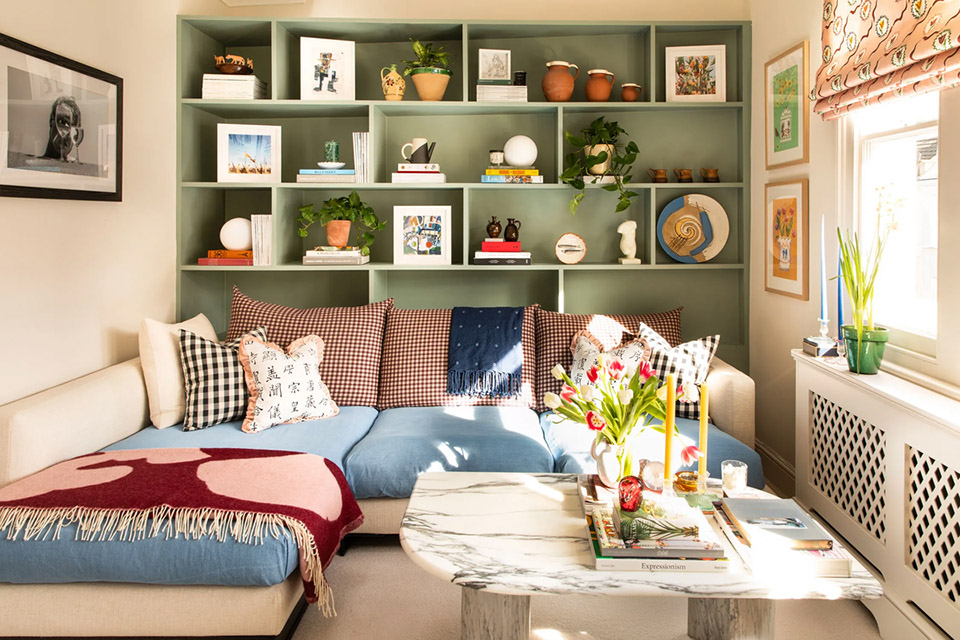 Here's a slightly different view of the living room. Just look at how cozy it is. Candles, flowers, a huge couch with various textiles, and a wall-length bookshelf. It's fantastic!
---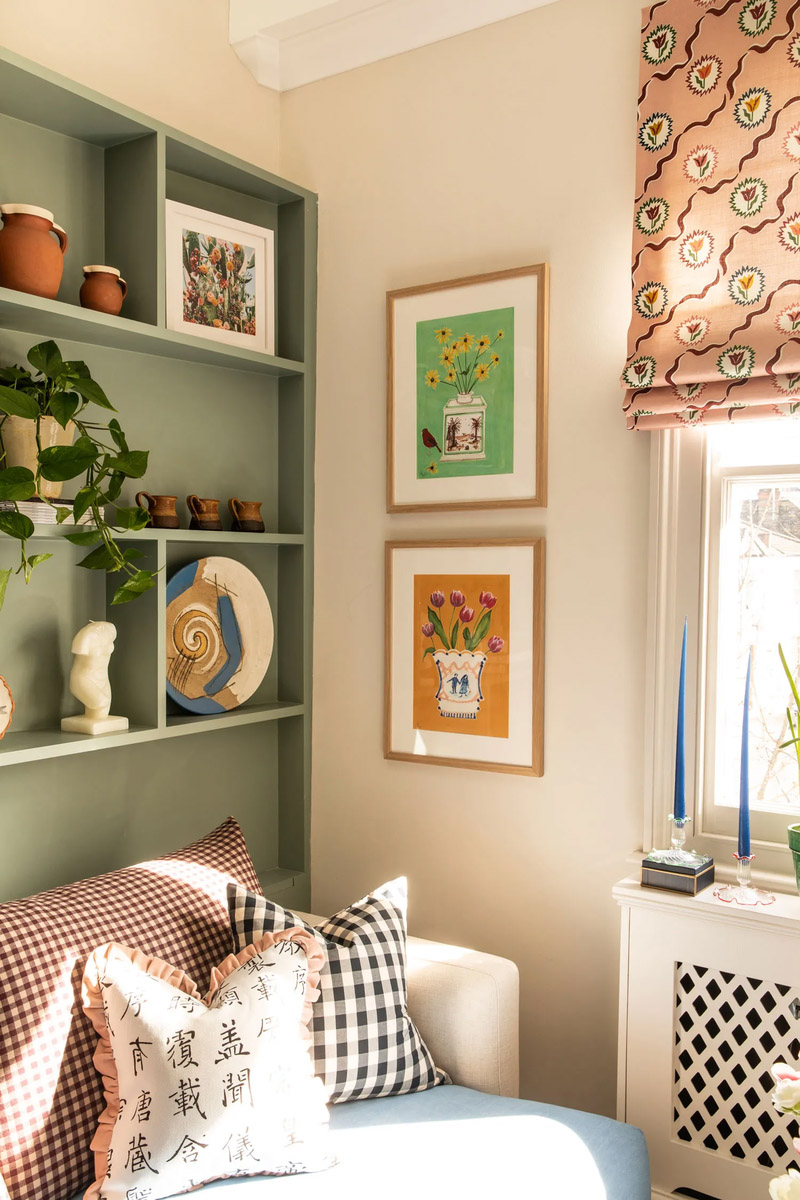 The walls feature still life paintings by the contemporary illustrator Polly Fern. I found her works in an online store. The cost for reproductions is around $20 each. Original paintings rarely appear on the market.
---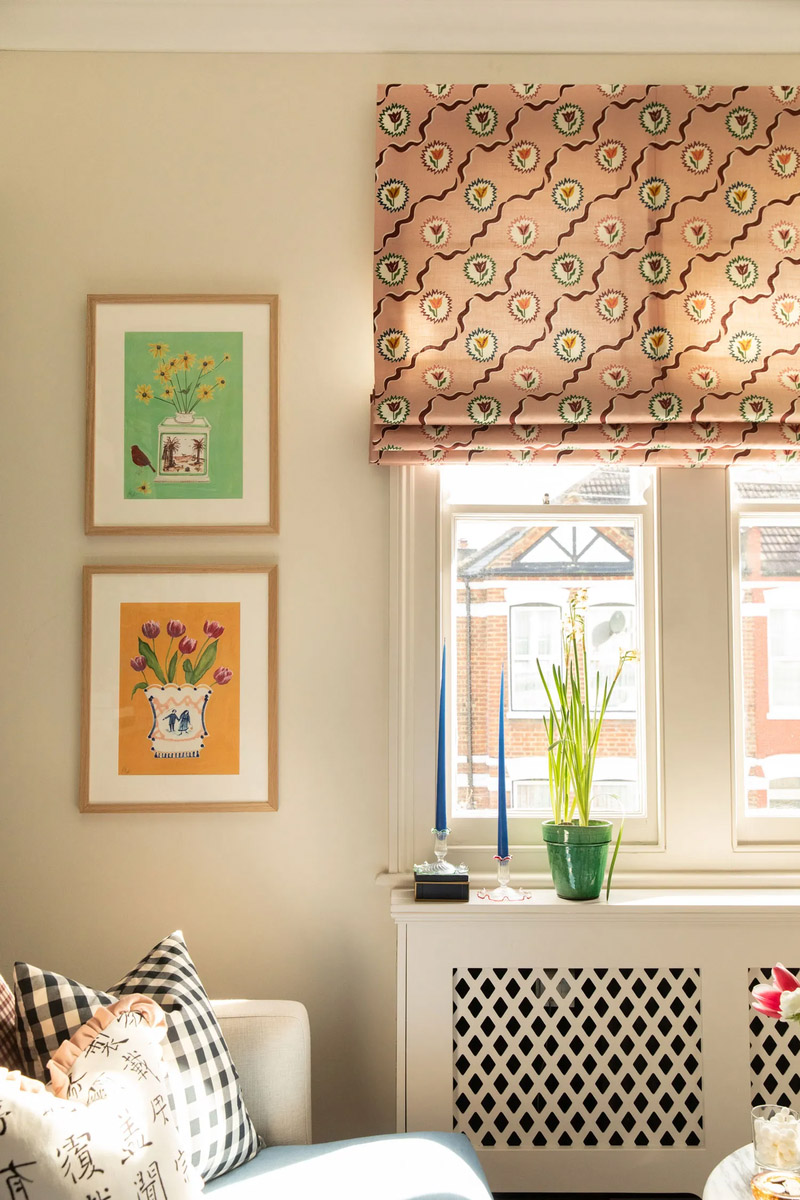 The blinds were sewn by hand from fabric specially chosen to match the room's interior. What do you think about that?
---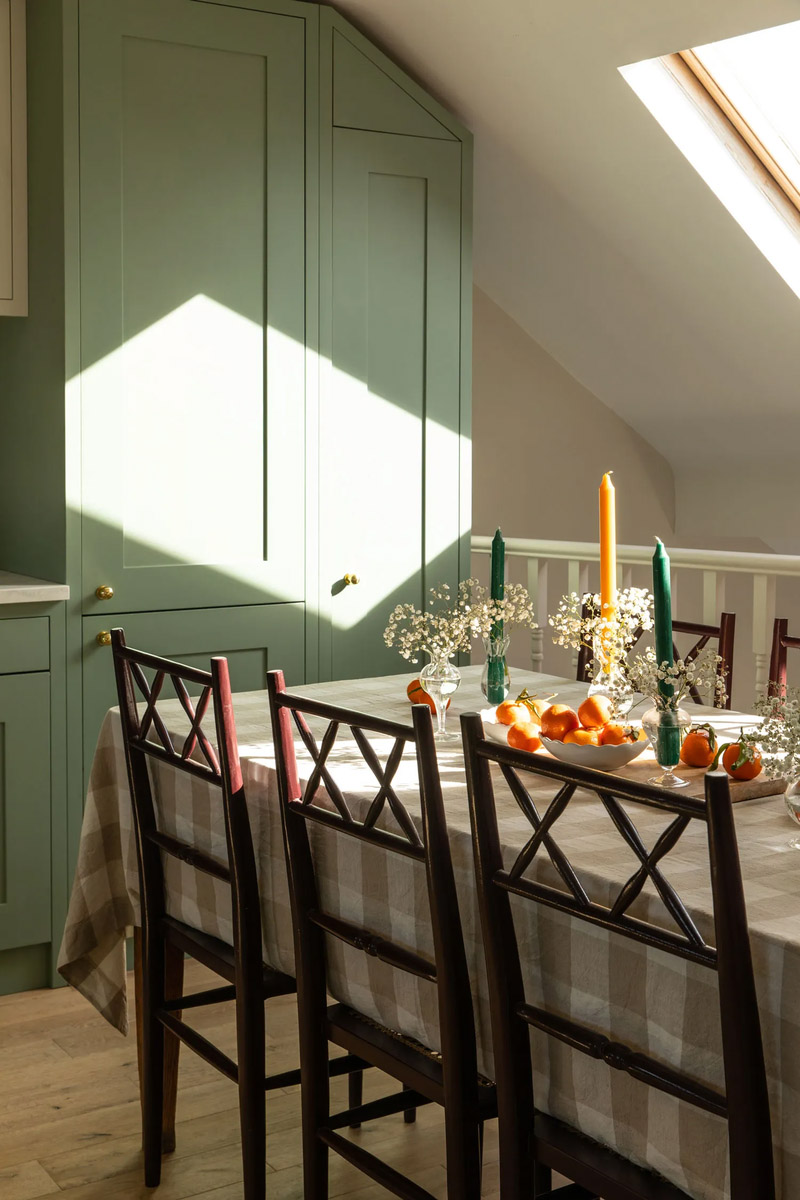 Now, let's take a look at the kitchen. It maintains the same color palette as the living room, with cabinets in the same shade.
---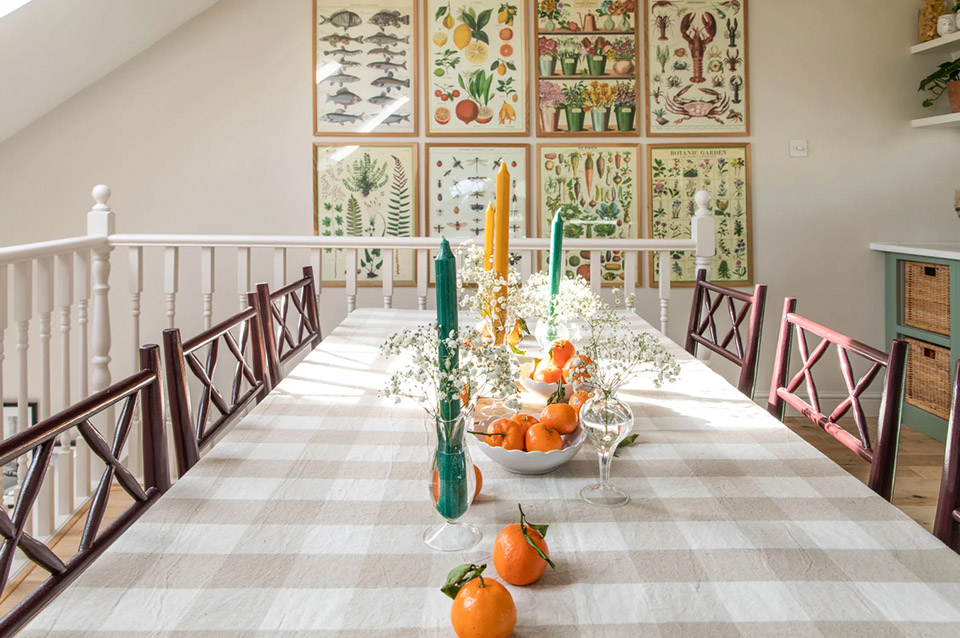 The dining table was passed down to the apartment's owner by her grandmother, making it 100% vintage, with its own history!
---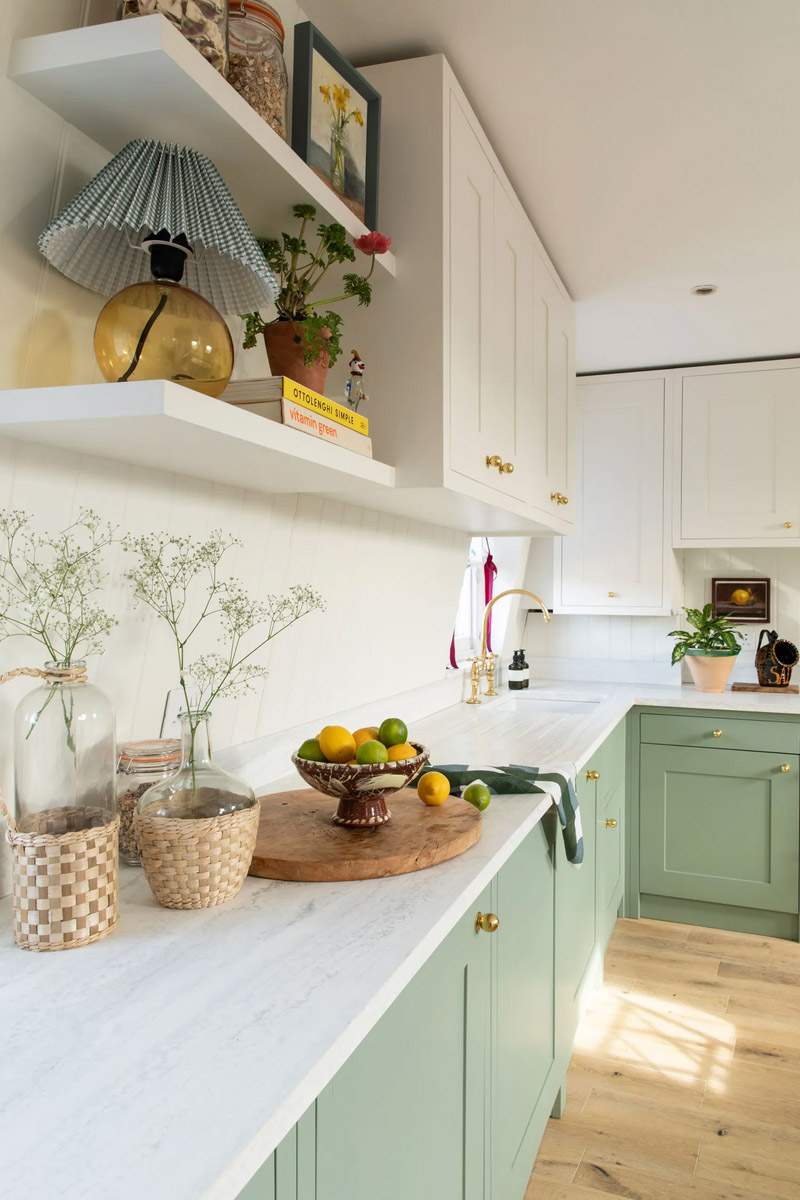 The most observant among you might have noticed in the previous photo that the kitchen with the dining area is on the mezzanine, which means it's on the second floor. This is quite an unusual layout.
---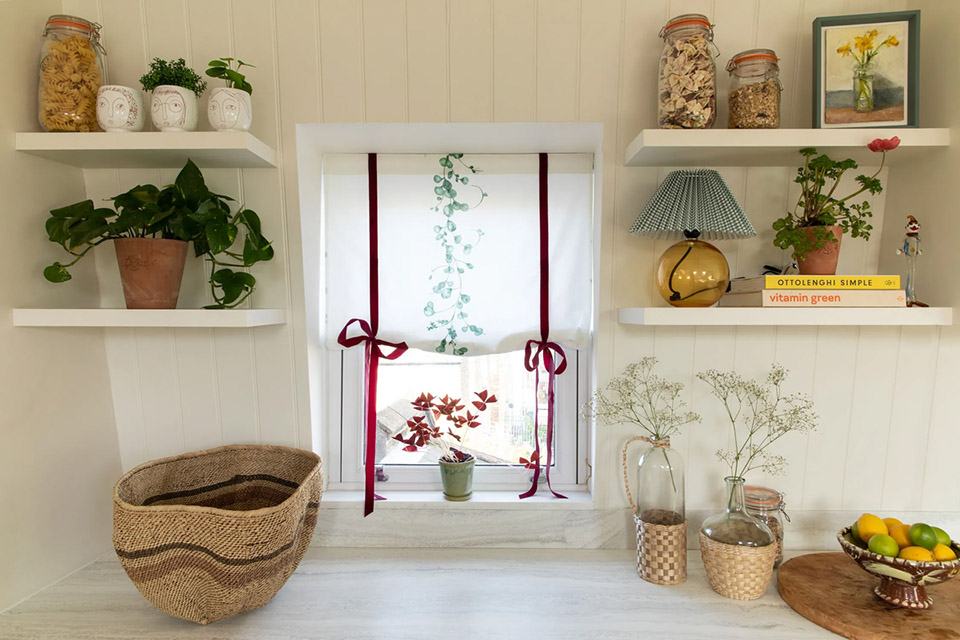 A small kitchen window is surrounded by open shelves filled with cookbooks and decorative knick-knacks. I was amazed that even the tiebacks on the small curtain match the room's floral motif. It's a subtle and unobtrusive harmony!
---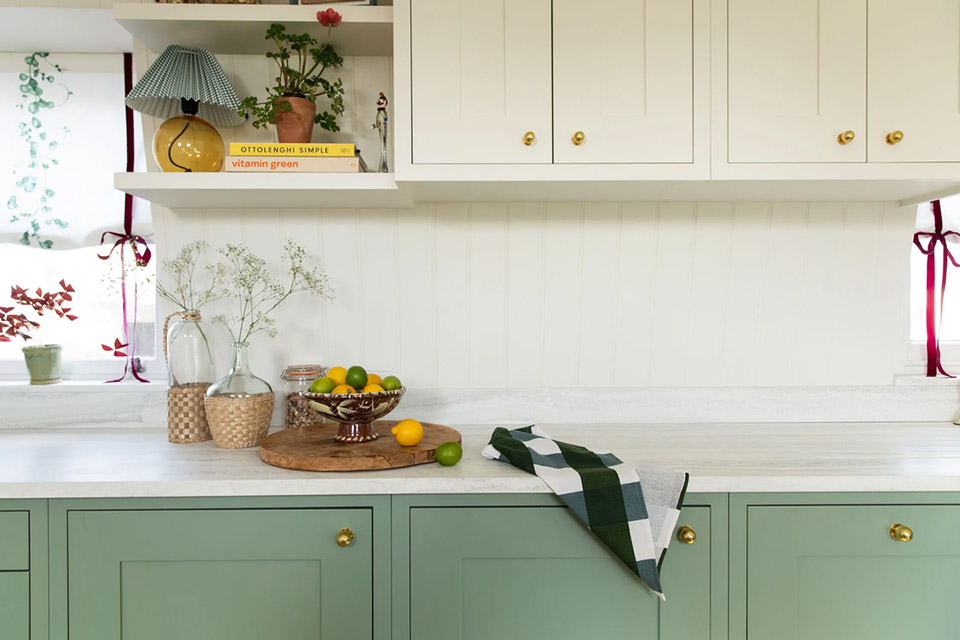 The kitchen cabinets were custom-designed by the apartment's owner and then crafted by a woodworking shop based on her sketches.
---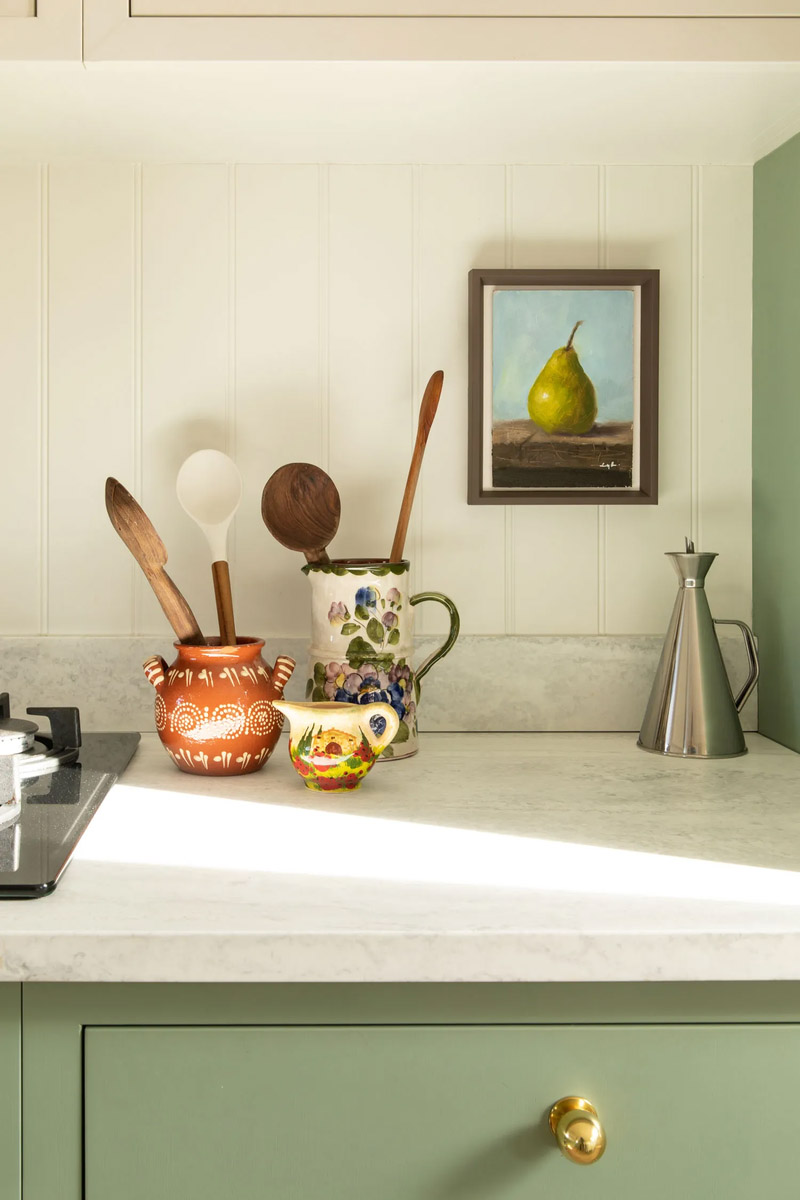 Adorable vintage ceramics!
---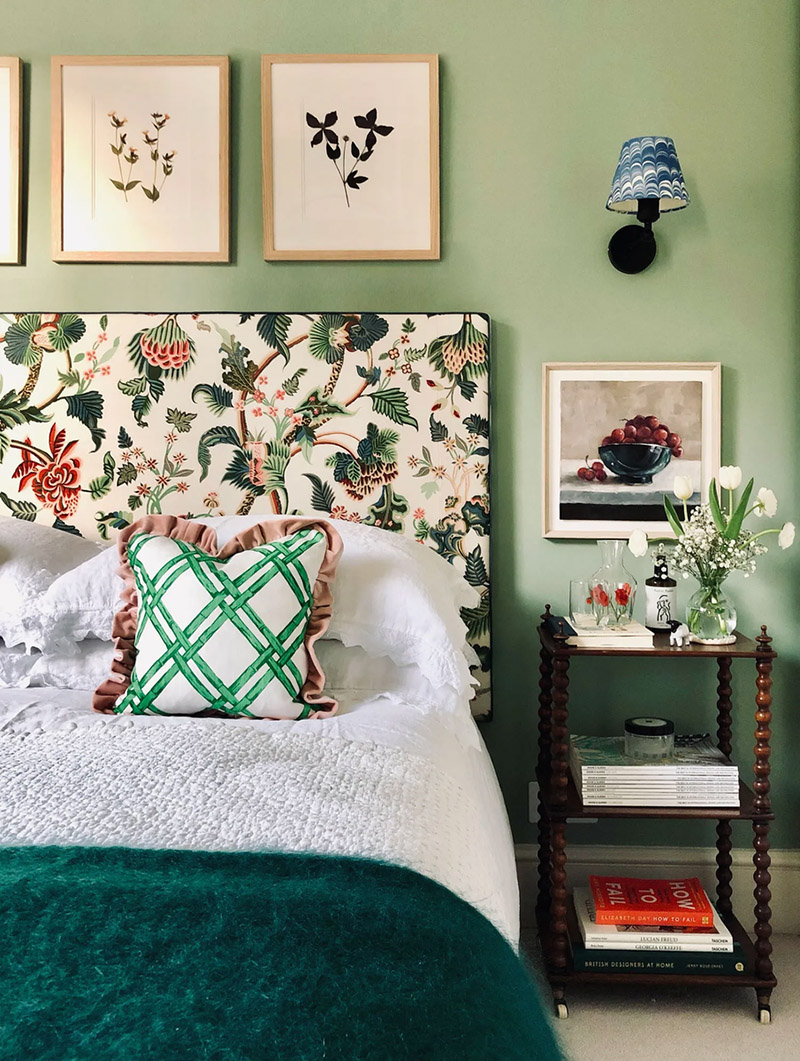 Welcome to the bedroom. I love that there are carefully selected paintings and reproductions on the walls, rather than the trendy posters you often find in many Scandinavian-style apartments. And do take note of the bedside table – an exquisite antique piece.
---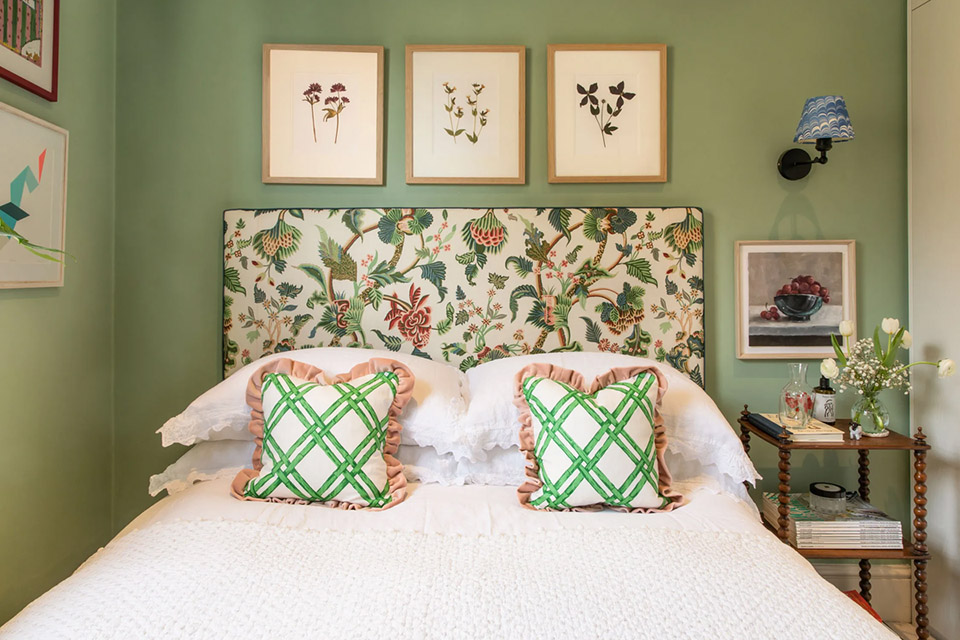 The bed's headboard is upholstered in fabric, adding another handmade touch.
What do you think of this apartment? Which details do you find cozy, and which ones seem unnecessary?
Hello! I'm Mary.
I'm sharing stories about homes and apartments that inspire.
In my blog, I aim to connect with people who have a passion for Scandinavian interior design. I'd be delighted if you become one of my readers!