Today I will show you an old house in Sweden. I look at it and it seems that it stands somewhere in Russia. And when I look inside, I understand, after all, this house is from another country. I suggest you enjoy this beauty. And get some ideas for your own home. Enjoy watching!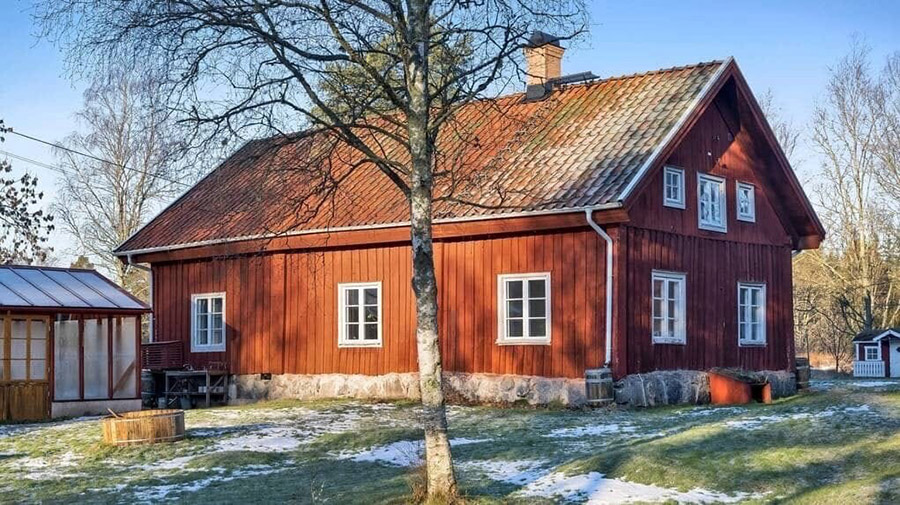 It looks like a typical Russian country house, as far as I know.
---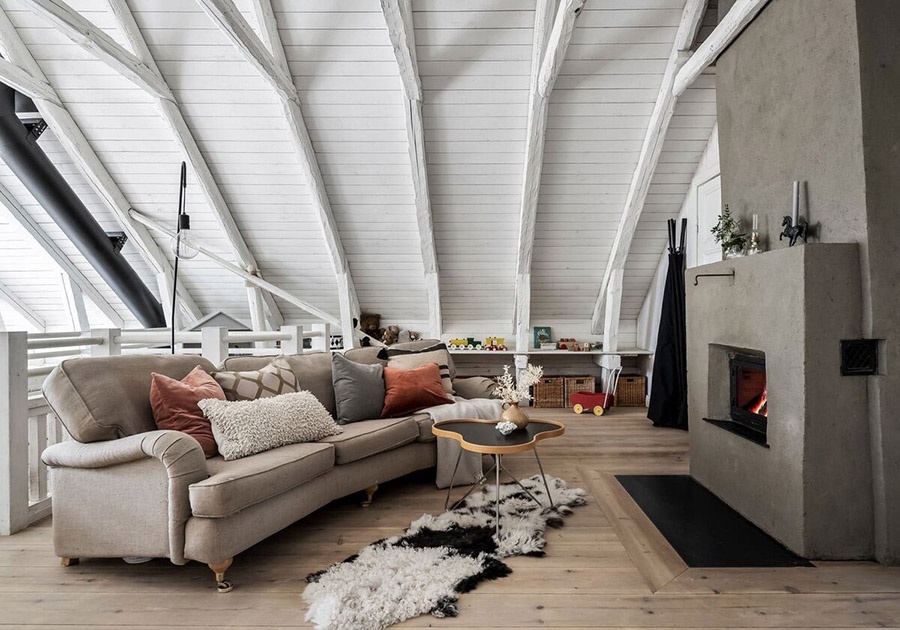 And so stylishly this country house looks inside. Purely Scandinavian style. There's a fireplace instead of a stove, candles everywhere, a nice sofa and a lot of textiles…
---
View of the interior from the top floor (it is there is a living room with the previous photo).
---
The dining room is located in a single space with other areas. There is both a kitchen and a place to relax. Pay attention to how stylishly the chairs are selected. They are in harmony with the lamps.
---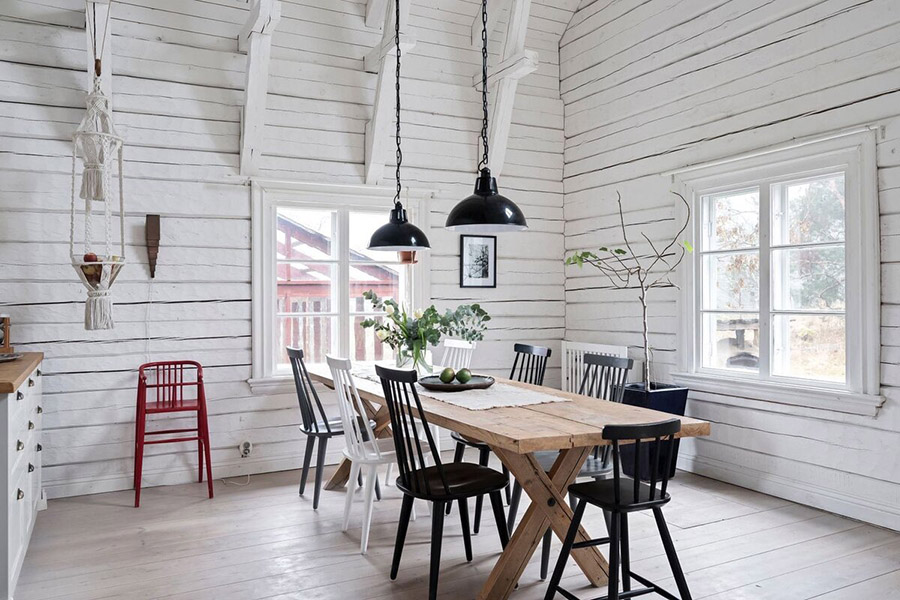 View of the kitchen from another angle.
---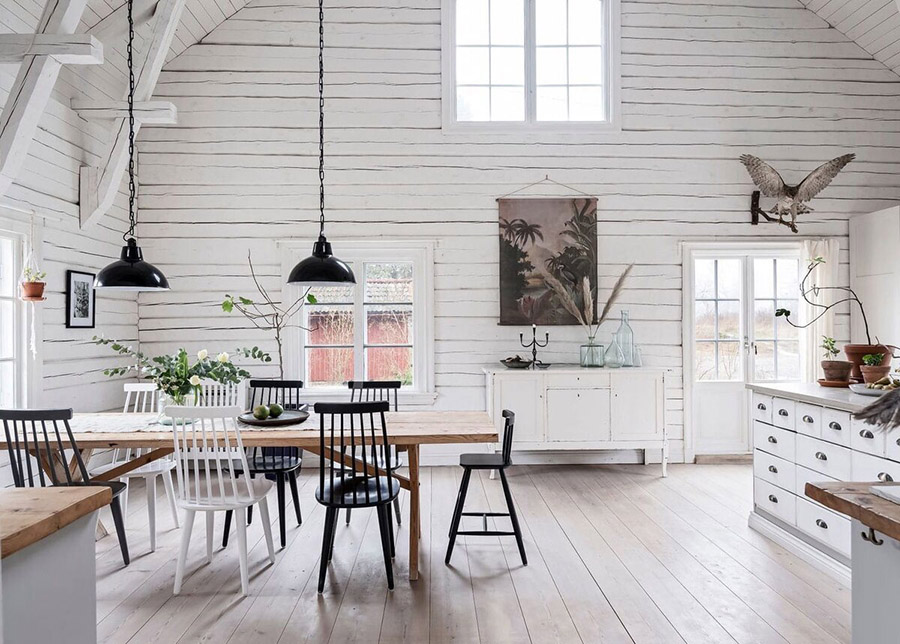 The details of the dining room are stuffed birds above the entrance, a canvas on the wall, an old candlestick and dried flowers in a vase – correctly emphasize and complement the interior.
---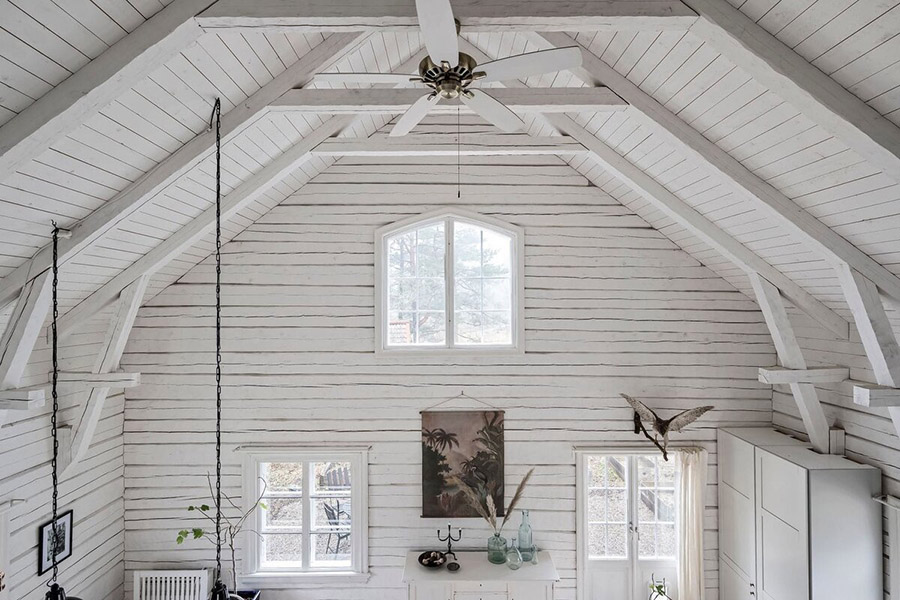 Living area with a high ceiling under the dome. This is the main interior solution of this house. Usually this technique is used in frame building. It's very rare in old homes.
---
Relax area on the ground floor with nice cotton textiles.
---
The floor, the doors, the ceiling and some of the walls are loosely painted white. In places, the surface is specially aged: this technique helps to recreate the rustic interior.
---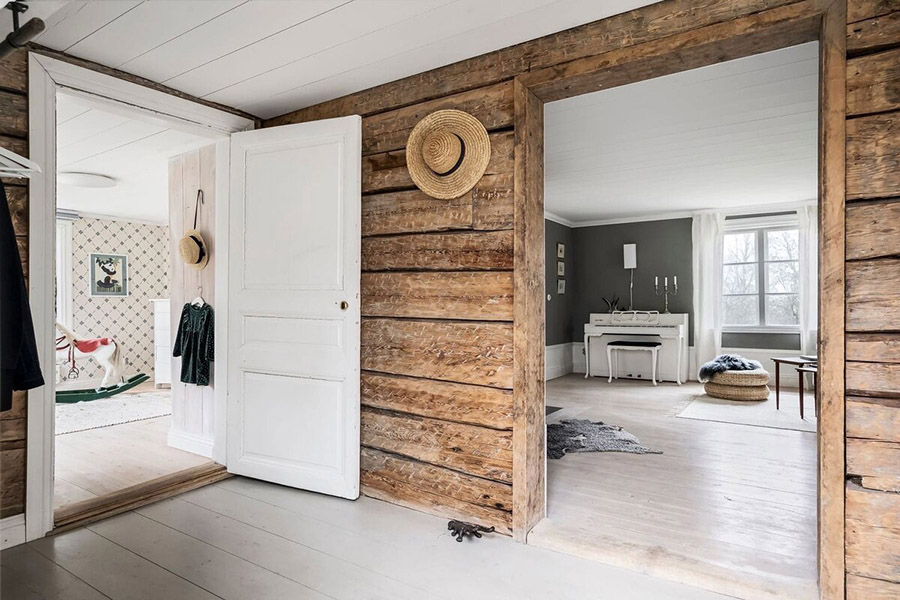 On the ground floor there are also two rooms: a children's and a parent's bedroom. In the corridor, the walls are made of untreated bars. This creates a special charm.
---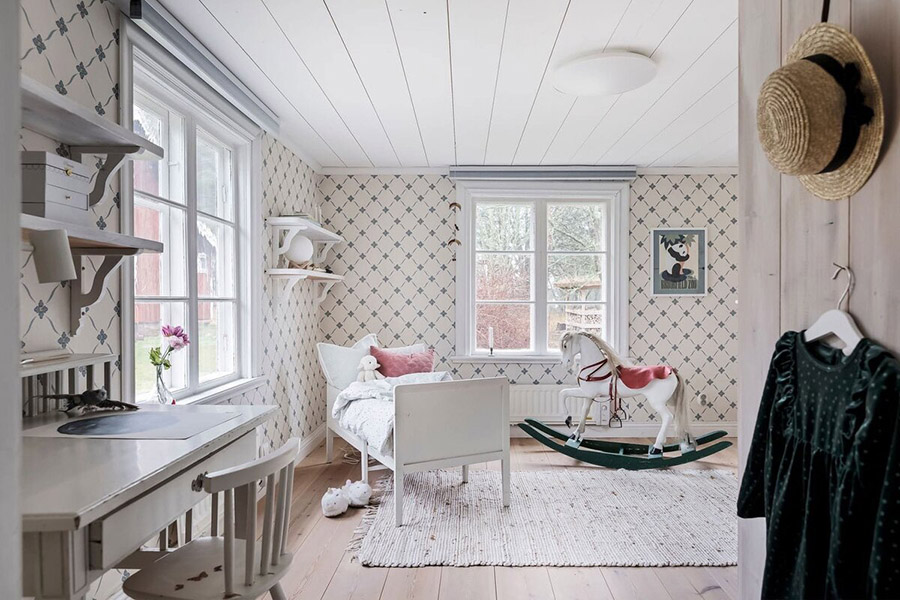 Welcome to the nursery.
---
The bathroom is in the attic. It is bright and spacious. In the morning and afternoon there is very light due to the attic window.
---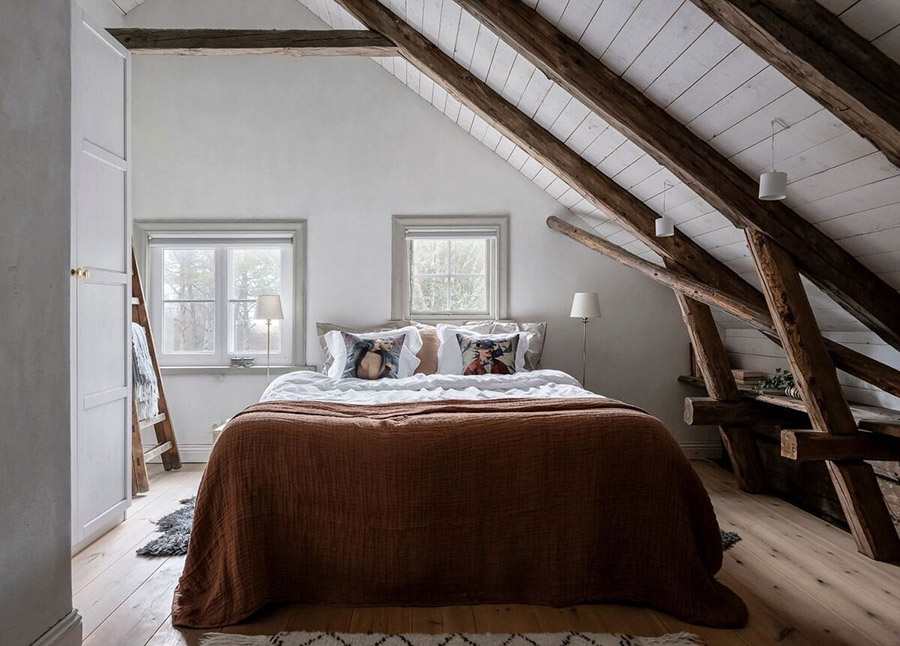 There is also a guest bedroom in the attic. It's simple and cozy. The decorative ladder on the left serves as a hanger.
---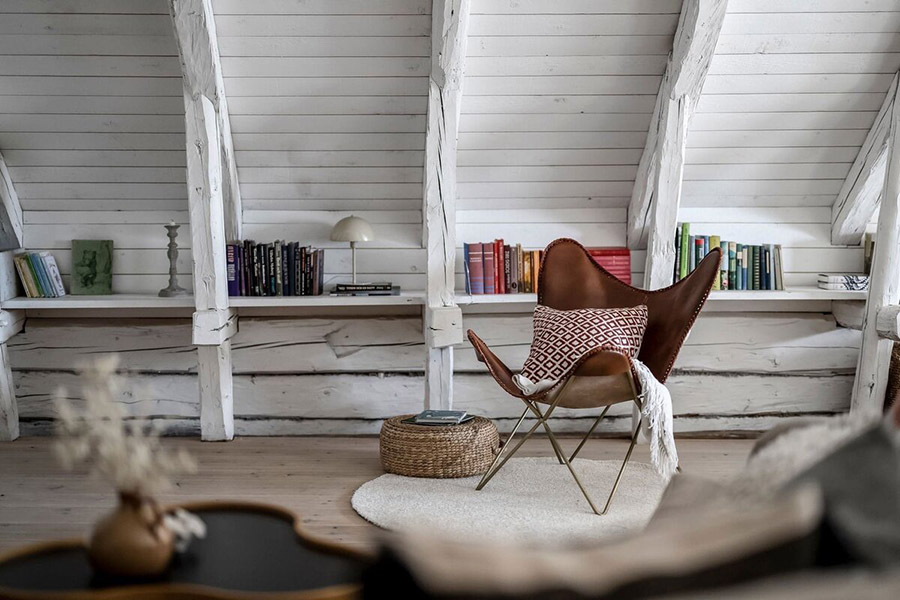 A small rest area on the second floor.
---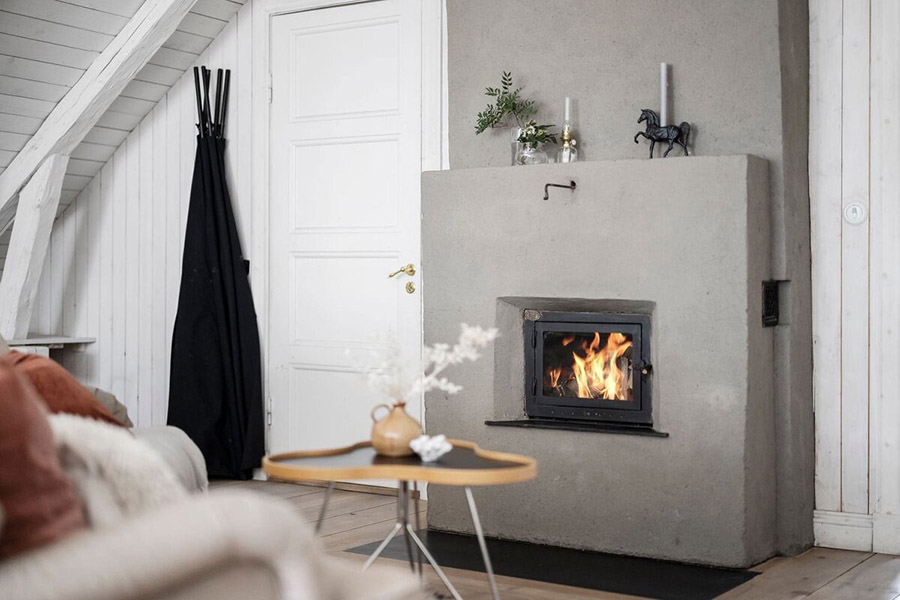 And back to the ground floor, where in the cold season always burning logs in the fireplace.
It's an amazing house, isn't it?