This house was built in the 1930s and time is especially felt inside it. There's white wood parquet, old furniture and a cotton tablecloth on the dining room table.
The retro-mood emphasizes the color scheme used in the interior. The hostess of the house loves the blue color. And here it is used in all possible shades. Surprisingly, but it looks stylish. The house seems especially cozy and hospitable.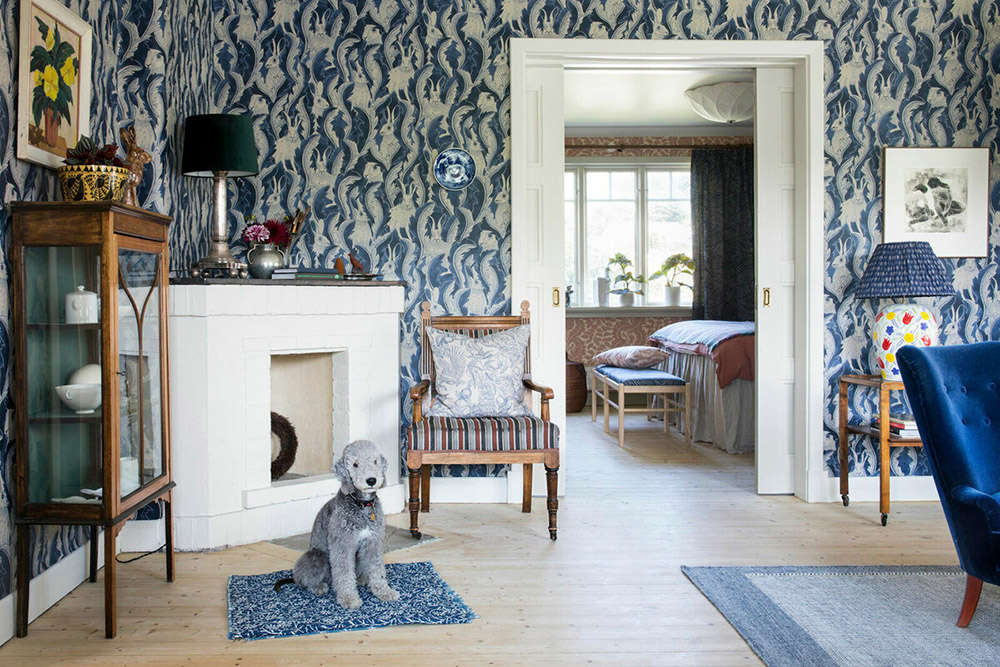 Initially, the house was divided into two apartments. A few years ago, they were combined. The family that bought this property agreed on the reconstruction. They demolished the partition between the apartments, built a balcony upstairs, made a glass veranda and removed the second kitchen.
The living room and dining room are combined into a common space. The rooms are on different levels, so there are decorative steps between them.
See how interesting the blue color is used. Its many, but it does not seem intrusive.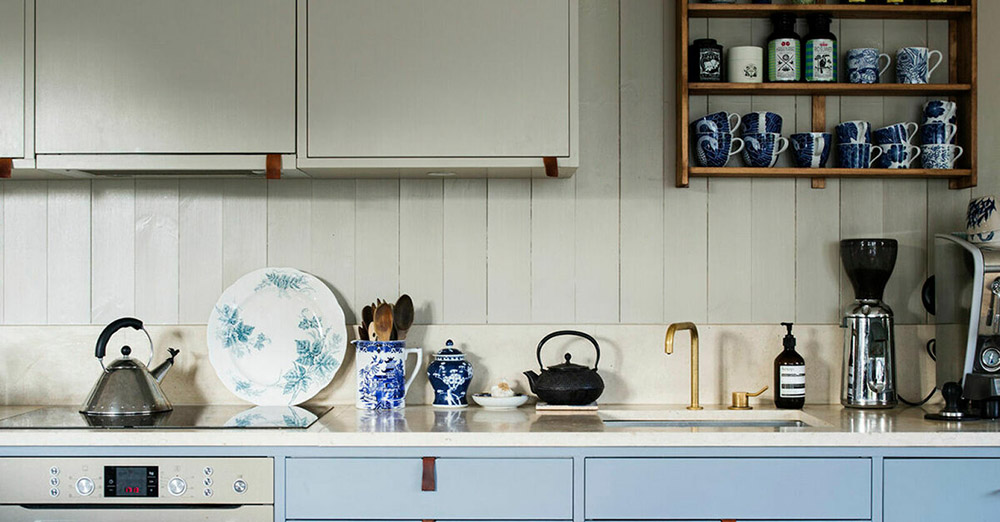 We see the kitchen in this photo. The blue color is everywhere – from the kitchen set to the dishes.
In the kitchen there is a special «kitchen sofa». In this house there is a large family that loves to receive guests.
The attic was converted into a workroom. The head of the family works here. Blue parts are not much, but here they are still.
Wallpaper creates some rural atmosphere. I like them very much! But most of the interior items were found in antique stores and ad sites. The landlady buys only vintage items as a matter of principle.
This is the bedroom. For the mood in this room are responsible for the woolen plaid, bedside bench and colorful wallpaper, which look very harmonious.
And there are some details of the interior.
Hello! I'm Mary.
I'm sharing stories about homes and apartments that inspire.
In my blog, I aim to connect with people who have a passion for Scandinavian interior design. I'd be delighted if you become one of my readers!